Helen Mirren dazzles in regal pink on Woman In Gold red carpet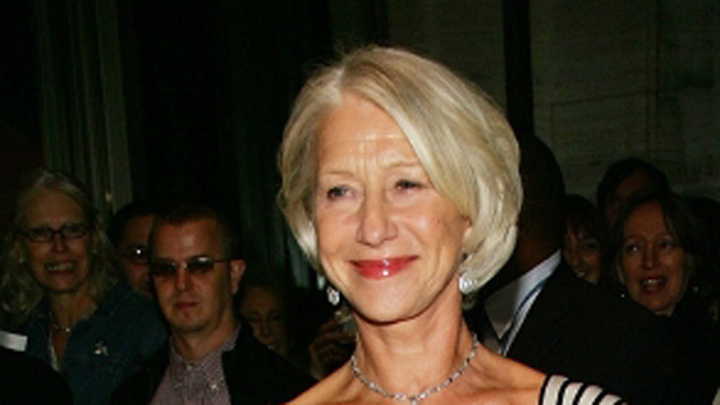 She may be 70 years old but you could not tell at her latest premiere – Helen Mirren looks stunning in the pics.
While many of us saw Woman In Gold earlier this year, it has just been released in Italy and the glamorous actress was on hand to walk the red carpet over night.
She looked quite regal with her pearls and pink floral dress that skimmed her ankles. She accessorised with a bangle, drop earrings and some pink lippy.
Helen's been quite visible lately with a number of interviews and just last month she spoke to You Magazine, and said she was glad that society was warming to the idea of ageing and looking glamorous.
"Women of my age are financially secure, with the disposable income – and the desire – to buy beauty products, not just sink into invisibility", she said.
Ad. Article continues below.
"I'm a woman that loves make-up and getting dressed up. As I get older, I don't look as good, but I don't give a damn.
"There's a huge pressure on young girls to look a certain way these days but, as I age, I've lost that incredible insecurity of youth".
The Oscar-winner actually wore the pink dress earlier this year, so she shows that you can never let a good dress go to waste and that celebrities can in fact recycle a look.
Helen was joined on the red carpet by the film's director, Simon Curtis, as they promoted the film about a Jewish woman who attempts to reclaim family possessions that were taken by the Nazis.
She was playful on the red carpet, blowing kisses to her fans and joking around.
Ad. Article continues below.
Take a look at the pics and tell us your thoughts!