Heartwarming moment strangers come together to help struggling retiree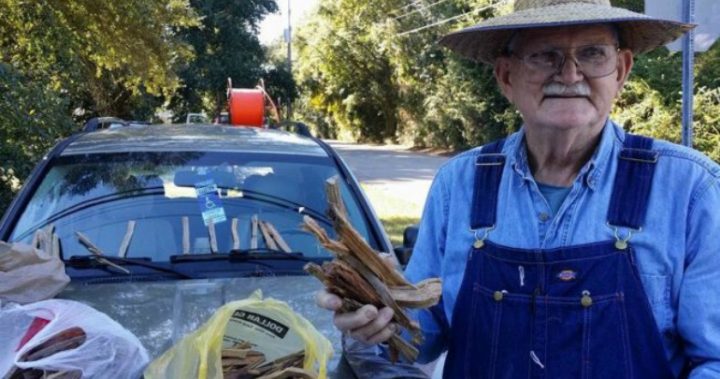 For those who have been battling a long illness, they will know how medical bills can be absolutely overwhelming. From check ups to doctor visits, treatment and medication, having a serious illness is not easy. And the effect that it has does not stop at the person who has the condition, often medical costs can make it hard for entire families. Such was the story of Kenneth Smith who sold wood to pay for his wife's Helen's medical bills. Unfortunately, Helen's battle with lung cancer had been expensive and they were not rich people. One day as it was fated, a lady named Jessica Pittman drove by the elderly couple selling wood by the side of the road one day.
She stopped to talk to them about what they were doing and learned why the couple was by the roadside selling wood every day. They were selling wood $5 at a time to be able to pay for Helen's medical bills. A year later, Pittman drove by the same spot again and saw him still selling wood. But this time it was just Kenneth. Sadly, Helen had passed away. Not only had he lost his soulmate, Kenneth was still saddled with the costs of her treatment which is why he continued selling bags of kindling long after Helen's death. They spent their life savings during her cancer battle.
Jessica said, "I was stopped at the stop sign as the funeral passed. That's when I snapped the picture of him standing there with his hat over his heart. I already had so much respect for Mr. Smith but this just moved me. I was brought to tears. My 9 year old daughter was with me. She didn't understand why I had tears. So we had a great conversation about respect. I was honoured and thankful to witness it and for it to be a lesson for my daughter".
Ad. Article continues below.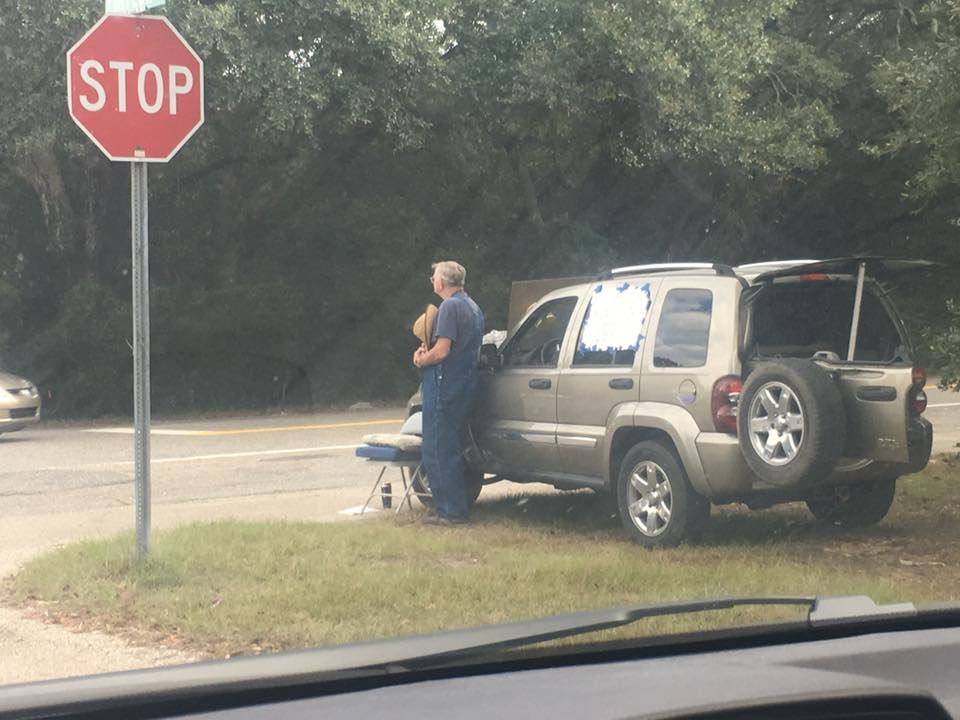 Luckily, Jessica was so touched that she took to Facebook to tell everyone to buy kindling from the grieving man, reports Viral Nova.
She wrote, "My heart breaks every time I pass him. He waves at every single car that passes…Precious man. I can't buy it all! Anyway, we can all spare $5 to help this sweet man."
Ad. Article continues below.
Interest in Kenneth's story was so strong a GoFundMe page was set for him.It had now far surpassed its goal, with money pouring in from all over the world from people moved by Kenneth's story. The money will be used for his late wife's medical bills, and any additional funds will cover Kenneth's living expenses.
One donor named Tiffany, said, "I work on the oncology floor of a hospital and I can tell you I see this all the time. It's awful. Especially when it's older people who have so little as it is. As if it isn't bad enough they lose the person they've spent years with, they are left broke and alone. I am so glad people are helping this man. I hope he finds comfort in knowing so many people are willing to help him."
No matter where you live, if his story has impacted you, consider donating on this GoFundMe page.
How does this story make you feel? Do you think it's fair that retirees are left to suffer paying high medical bills? Is there something that you think can be done to alleviate the burden?