"Having your boob squashed ain't fun": Kerri-Anne gives frank interview about breast cancer and why all women should be screened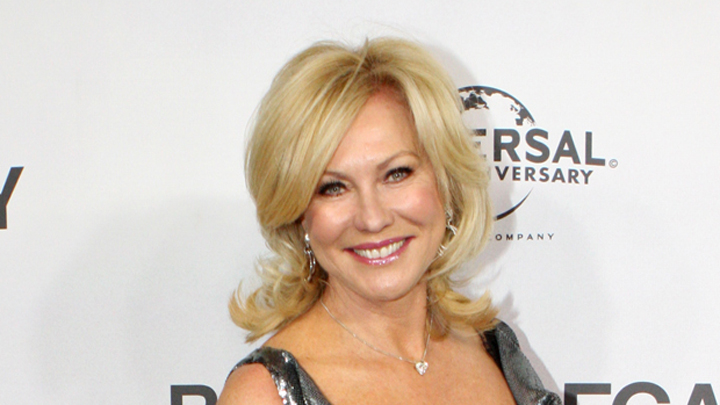 In honour of Breast Cancer Awareness month, Kerri-Anne Kennerley has revealed her devastating struggle with the disease.
The former TV host had a very public battle, leading to a retreat from the spotlight until about a year ago. Since then, she's done an amazing cover shoot and shown that you can still be sexy after cancer. Now, she has shared just how difficult diagnosis and the whole process can be.
Kerri-Anne said "breast cancer steals mothers and sisters and cousins. It is terrible, all cancer is", in an interview with News Corp to raise awareness for breast cancer research.
Aside from being an advocate for the Breast Cancer Council, Kerri-Anne is a patron of the Look Good Feel Better organisation, a free national community service program dedicated to teaching cancer patients how to manage the appearance-related side-effects caused by cancer treatment.
"I don't think anything softens it up, I know the exact moment when I discovered a lump," she said. "It was like ice in the veins".
Ad. Article continues below.
The TV star is hoping in sharing her personal story that others will take the steps to getting checked regularly. In her words, "Had I left it another six months, who knows?" she said. "There's so many questions about this insidious disease but we are gaining ground on it".
"Get checked. Having your boob squashed in a press ain't fun but what is uncomfortable is being sliced and diced, having to take drugs, having dye put through your veins, anaesthetic, all sorts of invasive treatments".
We agree, Kerri-Anne.
KAK's frank interview comes at the end of a big campaign this month, including a brilliant segment on Studio 10 about how to check yourself for lumps.
Tell us, does this story hit home for you? Will you get a breast check soon?