Have we run out of Australian celebrities?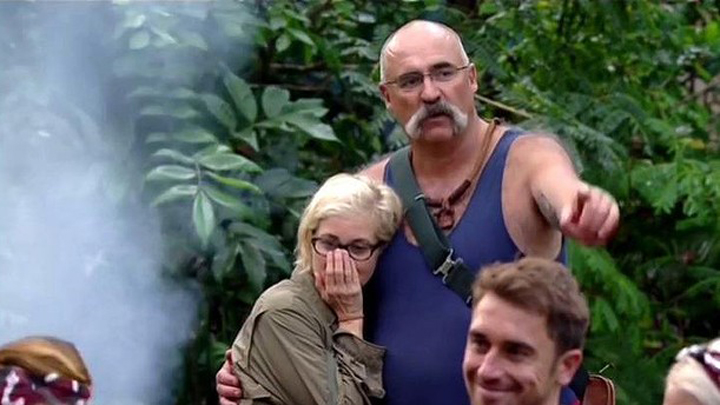 Watching 'I'm a Celebrity…Get Me Out of Here!' last night on Channel Ten has made it glaringly obvious that this is it: this is the calibre of Australian celebrities we have on offer, and most of them are no-names. Sure, we have the Nicole Kidmans and Russell Crowes but they are far above our local, well-known people, and they wouldn't touch a reality show with a 10-foot pole.
It made me wonder where all of our A-listers have gone. Many years ago we had people who you'd really be star struck by if you saw them on the street. Just some of the ones I remember were Daryl Somers, Jeannie Little, Adriana Xenides, Baby John Burgess, Tony Barber, Red Simons, Frankie J Holden, Johnny Young, Anne Tenney, Jason Donovan, Kylie Minogue, Lisa McCune, Eric Bana, Rebecca Gibney, Patty Newton, Marcus Graham, Guy Pierce and Andrew Macfarlane.
We didn't have reality TV shows to try to revive has-been stars' careers – yes, Dancing with the Stars was only a recent invention – we let them gracefully age and attend Logies ceremonies.
While there aren't any over 60s battling it out in 'I'm a Celebrity', there is an internationally familiar face, but still, I don't think most people our age would blink any eyelid if we saw her on the street. Maureen McCormick, the original Marcia Brady, is now 58 and has already started showing signs that her perceived fame has gone to her head. It is also a bit sad to see Merv Hughes trying his hand at yet another reality show, with the former cricketer previously having "starred" on 2004's Celebrity Overhaul. The remaining participants in the show are Chrissie Swan, Leisel Jones and several other good looking young wannabes.
Ad. Article continues below.
Other shows we've seen tired "celebrities" on have been the aforementioned Dancing with the Stars, Dancing on Ice, MasterChef All-stars, Excess Baggage, Celebrity Splash and It Takes Two – all of which were filled with D-listers or people we had never heard of. What we need to remember, though, is that even if viewers complain that there aren't enough real celebrities, we don't exactly have any alternatives.
But is that the beauty of our country? Should we just laugh at ourselves and acknowledge that "celebrity" is a very loose term? Or do we really need to re-assess these shows? Who is our biggest celebrity?