Harrison Ford seriously injured in plane crash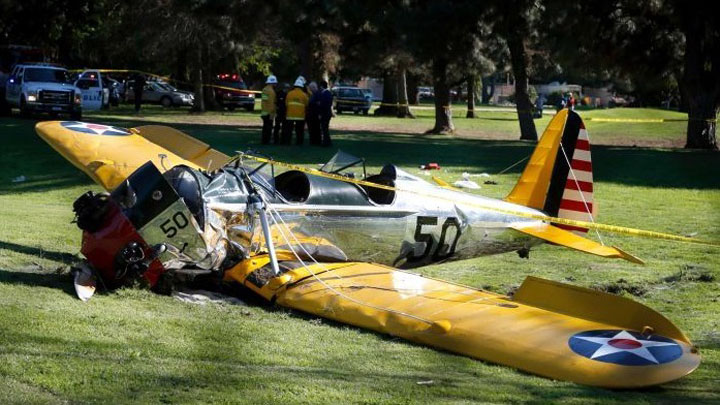 It is being reported that actor Harrison Ford has been involved in a serious plane crash in California.
Ad. Article continues below.
The aviation enthusiast often flies his plane and is an experienced pilot, however he has had crashes before. US media has reported that the 72-year-old Star Wars star has suffered gashes to his head after his two-seater WWII training plane crashed at the Penmar Golf Course in Venice, Los Angeles.
It was not an elaborate stunt for a new movie – the revered actor is seriously injured and in a stable condition in hospital. According to police spokeswoman Nuria Vanegas, "We can confirm that there was a plane crash and the male occupant was a 65-70-years-old man. He was transported to a local hospital in stable condition. The incident was reported at 2:25pm, it was mechanical failure of plane, that's what caused the accident".
Doctors on the gold course treated Harrison on the scene and although he was injured, he walked away from the crash.
Share your thoughts for him below. What are your favourite films that he has starred in?