Hampstead: A charming, life-affirming mature movie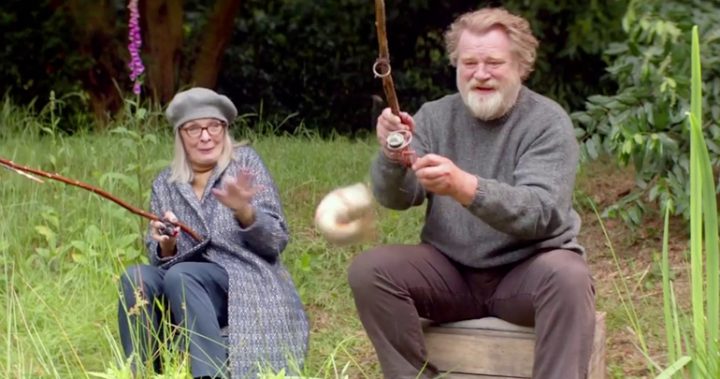 When the words "inspired by the life of the late Harry Hallowes, a man who lived his life on a quiet corner of Hampstead Heath" came onto the screen at the end of the movie, I was not surprised.
Hampstead has a beautifully written and crafted script by Robert Festinger which pulls at your heartstrings one moment and has you laughing out loud the next. It has an air of authenticity, reality that keeps you watching until the end.
Diane Keaton as Emily and Brendan Gleeson as Donald (the Harry Hallowes-based character) are actors who excel at making a script look natural, unrehearsed. Director Joel Hopkins says they approach their roles differently: "Brendan's very precise; he likes to work things out, really likes to know exactly what he is doing. He's very engaged. Diane is looser and likes to see where the scenes go, so it's been fun marrying those two styles together in the process. And so far, touch wood, it's been successful." This filmgoer thinks it is completely successful.
Donald is an unkempt, harmless man who just wants to live a simple life without interference from anyone, including the woman from the posh apartments across the road. He dropped off the grid years earlier and has no plans to return.
Emily Walters (Keaton) is more complicated. She has the distracted air of a woman whose husband died leaving his affairs in a mess, and not just financially. She cannot cope with the demands of accountants, the tax man, her son or her "friends" and her posh apartment needs serious repair work.
Ad. Article continues below.
As a respite from the world, and to hopefully find something of value to sell, Emily climbs into the attic of her apartment building, takes out a pair of binoculars and studies Hampstead Heath, particularly the old building much coveted by developers, the families having picnics, couples kissing and kids playing with kites. When she sees a bunch of louts attacking Donald she calls the police.
Next day she decides to see if Donald is hurt and despite his blunt-but-polite efforts to make her go away, Emily finds someone, something, which gives her purpose again. Without a spoiler, let's just say her friends are not amused at Emily's new interests.
When property developers attempt to evict Donald from his hut, Emily steps in to help with the escalating legal battle, cementing an unlikely – but incredibly touching – partnership.
There is an element of David versus Goliath in the unfolding story, but the script contains the perfect blend of comedy, drama and conflict to save it from becoming trite.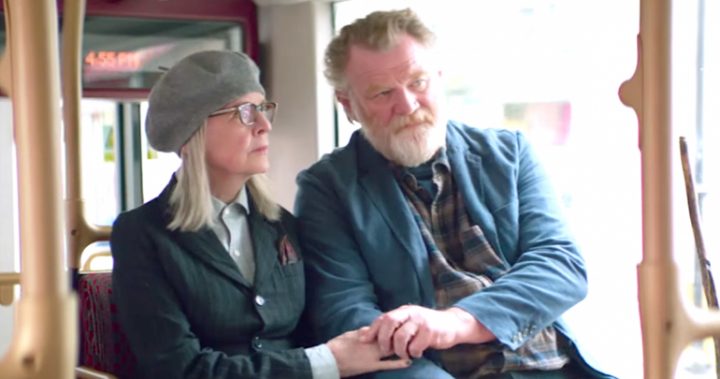 Whilst Keaton and Gleeson are the core of the acting talent, it would be remiss of me not to mention James Norton as Philip, Emily's son; Jason Watkins as a rather sweet, but smarmy accountant James; Lesley Manville as Fiona, Emily's "best friend" and the inimitable Simon Callow as The Judge. They all bring their own unique "something" to the film.
This is a story about a woman living a conventional life, who meets a man with an alternative lifestyle. The pair learn, however, that they're not so different after all. This is no grande affaire, rather a gentle awakening, a truly mature story, which reminds us that loving and being in love has no best before date.
Highly recommended to anyone who enjoys a charming, life-affirming, mature movie.
Hampstead is in cinemas now. Click here to learn more.
Hampstead is proudly sponsored by Entertainment One. Opinions are the reviewer's own.