Guy Sebastian's Eurovision song revealed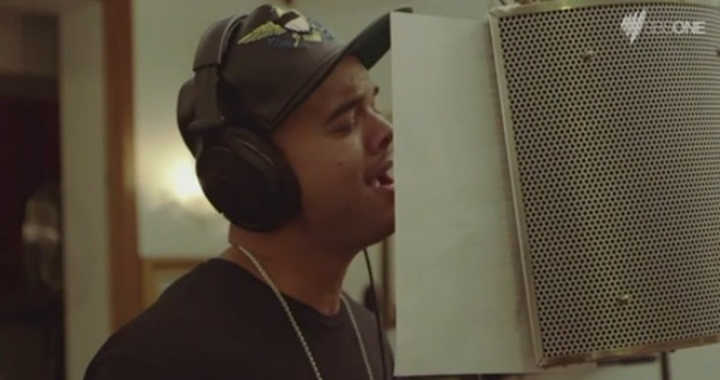 Guy Sebastian has more musical talent than 10 Australians combined, and the release of his song for Eurovision does not disappoint. Guy will be the first ever Australian competitor in the Eurovision Song Contest, to be held in Vienna this year. His new song, 'Tonight Again' was previewed on SBS with Sebastian claiming he wrote and produced the song in less than a week. He will perform it in from of a global television audience of 200 million people. He is being fast-tracked to the final of the contest as a special wild-card entry. If he wins, Australia will then get to host the next event.
Ad. Article continues below.
"I thought since I had a couple of days off in Australia I would try and write something new," said Sebastian.
"We all have moments you don't want to end and you wish you could live those moments every day so I wanted to write a song about that feeling".
"Tonight Again is a song we can all get behind, and Guy is the perfect artist to deliver a world class performance for Australia and SBS on the world's biggest stage," said SBS Managing Director Michael Ebeid.
SBS will be televising the Eurovision Song Contest from May 20-24.
Watch it below and tell us what you think…. Will he be a winner or a grinner?