Guy Sebastian reveals heartbreak behind new song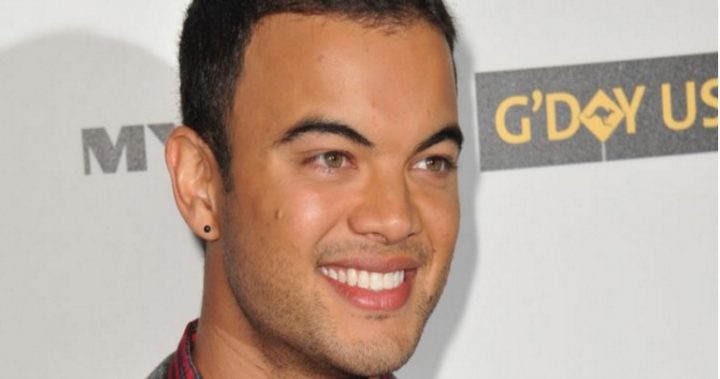 Different artists have different ways to create music. Some have been known to write about relationship heartbreak which they personally experience, while some find inspiration through incidents that happen in their lives. For Guy Sebastian, his latest single 'Set In Stone' wasn't actually inspired by a close encounter with a flirty fan, but a far more tragic crossing-of-paths with a young Balinese boy which left him in tears and wishing he was home with Jules. Sebastian said, "It's a bit of a sad one."
He was on a songwriting camp in Ubud earlier this year on his way to meet some friends after the day's session when two motorbikes collided in front of his van and four people were thrown into the street.
One was a boy who Sebastian held as he died from his serious injuries. "I was in Bali and there was an accident right in front of me, and it was a fatal crash in the end."
He spent the hours after the accident in a nearby bar, calling his wife, his best mate and his brothers and contemplating how much he loved and missed them all.
The next day he wrote Set in Stone with Stuart Crichton and Taylor Parks, reports News.com.au.
Ad. Article continues below.
"I cried writing that song. I witnessed a kid die and it was awful, holding his hand as he struggled to breathe and blood poured out of him," Sebastian said.
"Afterwards I saw this bar and called Jules and talked to her and my best mate and my brothers, sitting there for hours and hours.
"The song came from talking to Jules about the things that are set in stone; she's forever, the boys, Hudson and Archer, are forever.
"And when something like that happens, I just want to go home. I hate when I'm away. I started singing it as I walking for a while and put it on the dictaphone."
"I ended up on the side of the road holding this kid's hands as he took his last breath and it affected me quite a lot.
"Later on that night I started to process [it] and I started to write and that's how the melody came about," said Sebastian.
"When I wrote it, it was actually about family, my kids, Jules [his wife] … It was basically saying the things "set in stone" – the people that are there forever."
Do you know a song with lyrics that really "speaks" to you?