Guy Sebastian performs his first Eurovision challenge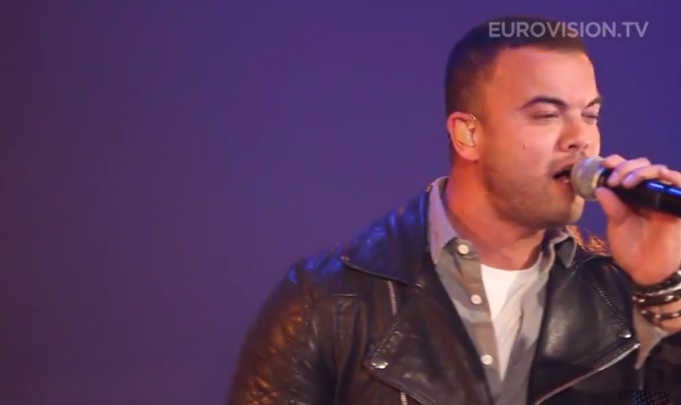 Guy Sebastian is through the first major test of his entrance to the Eurovision Song Contest, performing his song that has been written for the competition at a live concert in The Netherlands capital of Amsterdam.  24 contestants performed, and fans jumped up and down in the concert hall which has become a massive competition not only across Europe but worldwide in recent years.
Ad. Article continues below.
His performance, in the video below, showed Guy singing the way his nation loves him to, and people even joined in towards the end, showing his incredible popularity.    It was just him and a guitarist on the stage, and all the other parts of the music were prerecorded leaving plenty of mystery for the competition next month.  Eurovision is traditionally a massive scale of competition, with artists rigging large productions for their performnce that is watched by millions and millions worldwide.
Sebastian has to perform again this weekend in London at the Eurovision Party before going on to perform in the competition where his entourage are expected to offer a magnificent performance.  Australians are all on the edge of their seat as Guy sings the song he wrote just days before entries were due.
What do you think? Is it good enough? Proud of our local and home grown star?