Groundskeeper Willie weighs in on the Scottish referendum!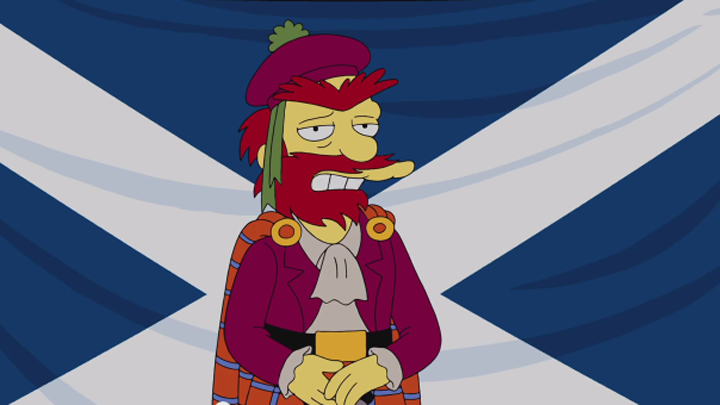 Have a laugh tonight! Simpsons character Groundskeeper Willie is known for being loud and brash, so what better fictional Scotsman to weigh in on the referendum? Scotland is about to decide this Thursday whether they want to stay in the Commonwealth or become independent, and here are Willie's hilarious thoughts:
Ad. Article continues below.
Would you vote yes or no if you were in Scotland? Are you Scottish? What are your thoughts and do you agree with Willie? Tell us below!