Gripping new TV drama shows a rare side of the Queen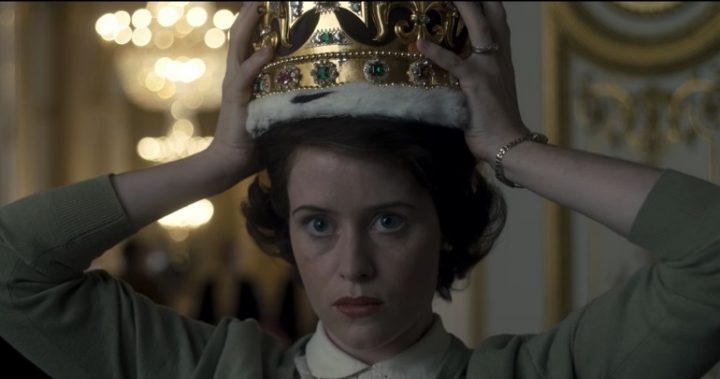 You watched Helen Mirren play her in The Queen.
Now Queen Elizabeth II is returning to the screen in a big way, with a major 10 part drama series called The Crown.
You might be wondering what the show is about?
Well, the series follows a young Queen Elizabeth from the day she found out her father King George VI died to her personal struggles after her coronation.
Marketing material for The Crown describes it as a look into the "personal, political and deeply private world of Queen Elizabeth II's struggle to reconcile her personal life and public role".
Ad. Article continues below.
It's being touted as the most expensive TV series ever made.
How is that so?
Well, with a budget of around $160 million for 10, one hour episodes, it's being hailed as the most expensive per hour.
If you're wondering why there's so much hype around the show, just the trailer alone is making the Internet excited.
Released yesterday, shows a never-before-seen side of  The Queen – including issues in her marriage to Prince Philip and fights with her sister Princess Margaret.

Ad. Article continues below.
The series has a star studded cast including John Lithgow as Sir Winston Churchill, Dame Eileen Atkins as the Queen's grandmother Queen Mary and former Doctor Who star Matt Smith as Prince Philip.
The Queen herself will be played by Claire Foy, while Vanessa Kirby will play Princess Margaret.
If the show sounds like the move The Queen, that's because it's produced by the same people.
The Crown was written by Peter Morgan and produced by Andy Harries, who wrote and produced The Queen.
But before you get too excited about seeing The Crown, here's the bad news.
It'll only be available on Netflix from November 4.
Will you be watching this show? What do you think of the trailer?