Grab your tissues: Bindi's heartfelt tribute to her Dad on DWTS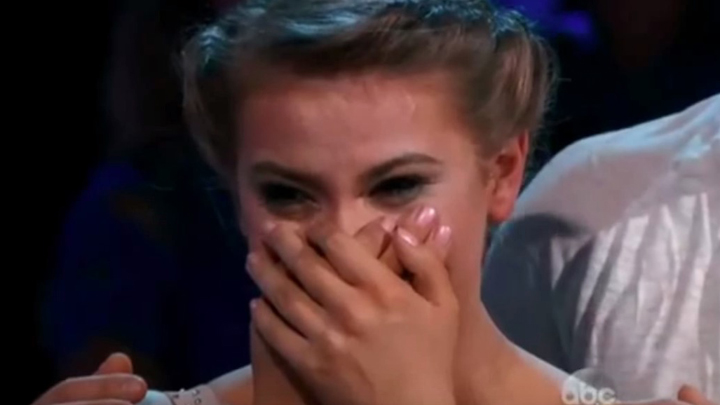 Daughter of Steve and celebrity in her own right, Bindi Irwin has continued to amaze US audiences with her dancing ability on Dancing With The Stars. But last night's how, themed 'Your most memorable year', saw a side of the vivacious teenager we haven't seen much of.
Bindi decided to honour her father Steve in a tribute that left everyone in the room, and at home, weeping. We all remember the little girl whose daddy never came home, after he was tragically killed in 2006 by a stingray off Port Douglas. Her eulogy at his funeral as an 8-year-old was the last time Bindi had publicly grieved him.
The heartbreaking tribute show, nine years on, meant a lot to Bindi – "Most Memorable Year. Tonight's show on @dancingabc means so much to me," she wrote on Instagram.
"It's going to be an emotional and meaningful night for us all. Thank you for taking this journey with us tonight."
She and partner Derek Hough played the roles of daughter and father as they danced to The Police's Every Step You Take.
Ad. Article continues below.
But it was after the music stopped that really took everyone's breath away. The crowd cheered, while Bindi cried her eyes out.
"This dance is for my Dad and for my family for everyone back at home, but for my Dad. This is for him," Bindi said.
"We can't judge the packages we have to judge the actual dance and that dance was breathtaking," said judge Julianne Hough.
"He is proud of you. Australia and the world is proud of you," said fellow judge Bruno Tonioli.
Bindi earned 28 out of 30, including a perfect score of 10 – the highest scores of the night.
Ad. Article continues below.
We love you, Bindi!
Take a look at the video below and tell us, did it move you?