Goldie Hawn opens about how she thought her life would be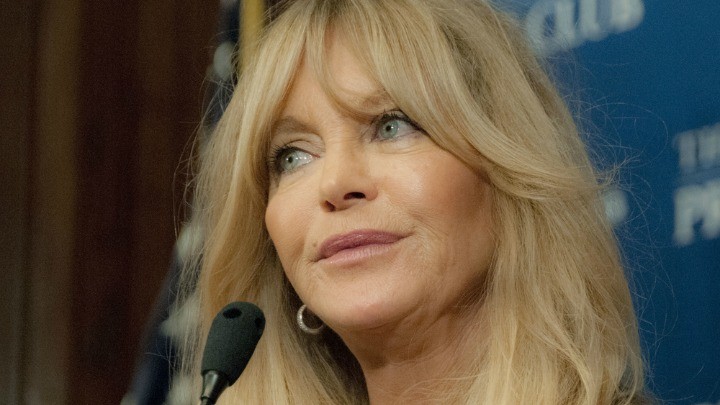 She's one of Hollywood's Golden Girls, which is why so many of you love her.
But growing up Goldie Hawn didn't imagine her life would be like it is today.
The actress is in Australia at the moment, performing in a comedy show and promoting the MindUP program created by her foundation, the Hawn Foundation.
She appeared on The Project last night, opening up about how when growing up she thought her life would be "normal".
"'I thought my life would look like a normal, what we call, a normal person," she said.
Ad. Article continues below.
"I got married, I had children, I had a white picket fence, I had my own dancing school and I lived happily ever after.
"That's what I thought when I was 17 and 18, and 19. And then things suddenly changed."
Read more: Goldie Hawn copping major backlash over video
She also spoke at a press conference about her relationships, including her split with ex-husband Bill Hudson.
Hudson described how their relationship was falling apart while she filmed the movie Private Benjamin in 1980.
Ad. Article continues below.
She told reporters she struggled to "keep it together".
Read more: Goldie Hawn shows off amazing figure in revealing dress
The pair divorced in 1982.
Hawn also talked about some intimate details of her relationship with Kurt Russell, revealing how a night with him in Aspen, Colorado was "very romantic".
The 70-year-old told the press conference in Melbourne she and Russell were about to "get intimate" before her movie started on TV.
Ad. Article continues below.
She said in the end they decided to watch the movie instead.
Are you a fan of Goldie Hawn?