Goldie Hawn copping major backlash over joke video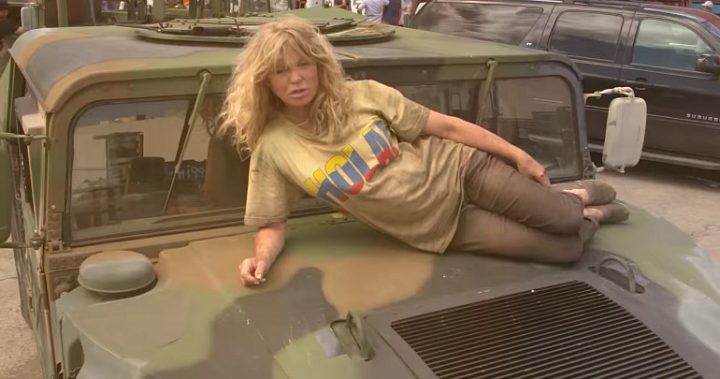 Actress Goldie Hawn is dealing with some major backlash after she appeared in a parody video with a number of other celebrities.
Goldie is currently working on a new movie with comedian Amy Shumer, John Cusack and Wanda Sykes and with Amy leading the charge the four of them made their own version of singer Beyonce's hit song 'Formation'.
The only problem? Not everyone is laughing. The Beyonce song was released earlier this year and drummed up debate because of its powerful message about police brutality against black people in the US.
It became an anthem for many young black people who felt their voices weren't being heard, which is why the nearly all-white cast send up has ruffled feathers.
In the video, Goldie is seen busting a move and lounging over an army truck as the song plays.
Ad. Article continues below.
While neither Goldie or her co-stars have commented yet, there are calls for them to apologise and remove the video from the internet.
A lot of the blame is being heaped on Goldie's young co-star Amy who organised the video and uploaded it online.
She has become extremely popular with the younger generation in recent years for her outrageous comedy show and movies.
Many of the comments on social media though took aim at both Amy and Goldie.
"Only white females would miss the reason for formation," one angry observer wrote.
Ad. Article continues below.
"Wow a black empowerment song made to look foolish by fools," another said.
Take a look at the original video and the parody below and tell us what you think.
Goldie and Amy's parody
Beyonce's original
Were Goldie and her co-stars wrong to make this video? Or is it just a bit of fun?