'Get older…or die' – George Clooney's stern advice for people who can't handle ageing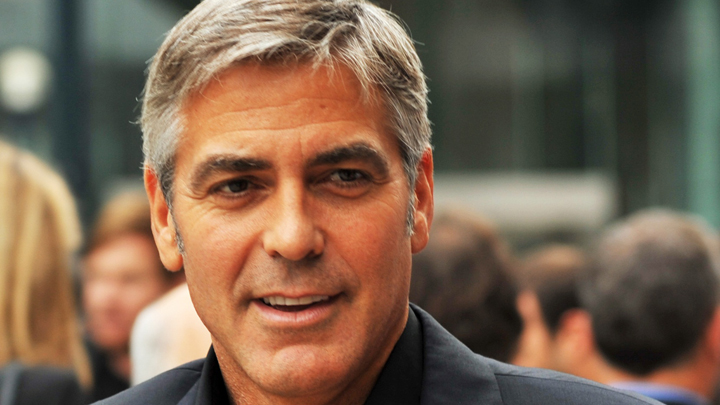 George Clooney has offered his advice to people who want to look younger: get over it. The seemingly ageless 54-year-old has told the BBC he thinks that men who dye their hair and resort to plastic surgery are doing the opposite of what they intended – it's ageing them.
Ad. Article continues below.
You heard it from the world's most famous silver fox, and when asked by BBC presenter Jenni Murray if he had ever considered cosmetic surgery or even dyeing his hair, he said: "Clearly I haven't. For me it's never been an issue or an option. I don't think it would make much sense quite honestly.
"I've seen it happen – particularly on men – I don't think it really works, I think it actually makes you look older.
"I'm a big believer in the idea that you can't try to look younger. You just have to look the best you can at the age you are".
That's some great advice, but he didn't stop there.
George added frankly, "I think for all of us, you have to come to terms with getting older and not trying to fight it.
"You have a couple of options – which is get older or die.
"And so you have to get used to that idea that your roles in films and who you are and how you're perceived is going to change. That will disappoint people at times".
In 2014, George Clooney was voted the world's top 'Man Ageing Gracefully', topping the list of men over 40 to have embraced ageing.
The Telegraph reports that George also discussed the Sony hack, in which many high profile female stars' salaries were revealed to be much less than their male co-stars, and said it marked an improvement in pay equality for women.
He said, "The one good thing that has come out of it is the conversation in very liberal Hollywood that women aren't being paid the same. I think there are 15 female directors in town. I think it's a very good conversation they're starting to have".
George is set to star in the Disney film 'Tomorrowland', which is due to be released in Australia today.
Tell us, do you agree with George's comments?