George Michael's $170 million estate could go to these unsuspecting people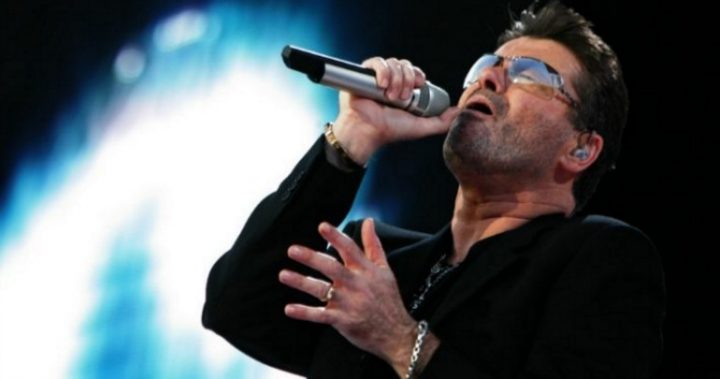 When George Michael, 53, passed away on Christmas Day, the world was left in shock. He is beloved around the world for his music, particularly through his career with band Wham! who he had many hits with. George sold over 100 million albums throughout his career, but more importantly he was known as one of the kindest and most generous people in the industry. The star was a long-term supporter of a number of charities – including Childline, the Terrence Higgins Trust and Macmillan Cancer Support – who could also be bequeathed incredibly huge sums. And now, it is believed that George Michael has also named several people who have no idea they could be inheriting millions from the beloved star.
Those expected to have been left a share of Michael's estimated £100million (AUD $170 million) estate include his God children and the megastar was a Godparent to a number of his celebrity friends' children.
George is the Godfather to Roman and Harley Moon Kemp, the children of his Wham! bandmate Shirlie Holliman and Spandau Ballet bassist Martin Kemp, who yesterday told of his devastation at the death of his friend, according to reports.
Michael is also expected to leave money to Geri Horner's daughter Bluebell, who was the Goddaughter of his ex-boyfriend Kenny Goss, the Daily Mirror reported.
George's older sisters, Melanie and Yioda, his boyfriend Fadi Fawaz and his cousin Andros' two children, to whom he is also a Godfather, are also expected to be named in his will.
Ad. Article continues below.
As well as a large sums from royalties, George is understood to have been well paid to perform at private parties and events in the decade before his death.
He is understood to own at least four properties, including the Oxfordshire cottage where he died, his mansion in London and lavish homes in New York and Sydney.
As well as his four lavish properties, George is said to have invested his money in art with the help of his ex-boyfriend, art dealer Kenny Goss.
Were you shocked to hear George's passing? Do you think more celebrities should contribute to charities?