George Harrison (and many others) like you've never heard him before!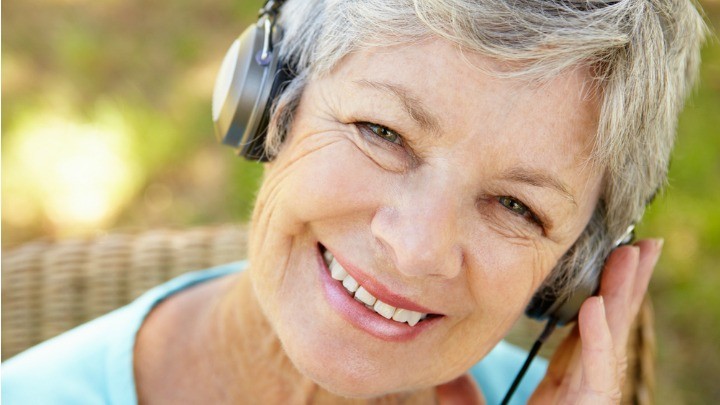 We've bopped to pop, rocked to rock, and swayed to slow songs while holding loved ones. But did you know you can enjoy so many of your favourite songs and artists from days gone by, whenever you want?
It was recently announced that George Harrison's solo catalogue will now be available via music streaming websites, which a bit like a radio you can program yourself.
Sites including Apple Music Rdio, Spotify, Groove, Rhapsody and Deezer, let you play Harrison classics like My Sweet Lord and other favourite tracks on demand.
We like to get our day going here at Starts at 60 with a little Etta James, Sam Cooke and Stevie Wonder by way of the Soul playlist on Spotify.
You can easily make your own playlists of all the songs you love and share them with friends and family; it's simple, legal and free unless you choose to pay a premium.
Ad. Article continues below.
If you haven't streamed music before, you may be surprised to learn that you can do this for free – Spotify, for example will play an ad every half hour on the free service, but if you pay a monthly subscription the ads disappear.
The major benefit of a paid subscription, is that when you are away from WiFi, you can still play your music. If you're likely to be mostly listening at home, the free service should be fine for you.
Some of the reasons we love streaming music and think you should try it are:
Downsize and de-clutter
If your shelves of music are gathering dust, and taking up more space than seems worthwhile or reasonable, then you really won't regret giving them the heave-ho. With all your favourites stored digitally, you'll have more room to dance!
Ad. Article continues below.
Easy search tool
You can half the time spent sifting through all your old records and CDs in search of the right album. A simple search on Spotify will bring up a heap of results, which may also include live recordings, acoustic renditions, alternate takes and covers by other artists.
The variety of radio, minus the claptrap
We love the variety of the radio but what makes us switch it off is the obnoxious and intrusive ads. If you don't mind paying for the premium subscription on Spotify, you can access an endless range of playlists totally ad-free.
Music on demand
Ad. Article continues below.
Unlike radio, streaming music sites let you play the music you want, when you want. It's easy to keep track of things too, with a history search and option to save your playlists.
Discover new music
Based on the artists and genres you've already played, your streaming service will suggest similar music, which helps you discover new gems, forgotten favourites and recent releases from still-gunning artists like Bruce Springsteen and Tony Bennet.
How to get started
Ask your friends and family which service they use – remember you can share playlists.
Download the music streaming program of your choice.
Take advantage of the free month or whatever you are offered so you can try it out.
Experiment by searching for your favourite bands and songs and adding them to your favourites/playlists.
Have a go at sharing your playlists.
If you choose Spotify, be sure to check out Starts at 60s playlists, which you can find here.
Now you can enjoy timeless music in a whole new way – will you give it a try? Let us know how you go!