George Clooney as you've never seen him before – tell us if you like it!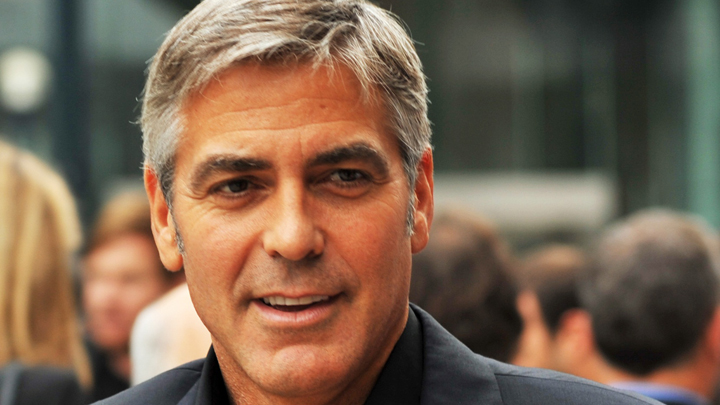 The movie star that still makes many of us baby boomer women go weak at the knees has taken a break from his usual charming heartthrob persona, diving into a far more quirky and clownish role.
George Clooney plays the lead role in the movie Hail Caesar, a black comedy set in 1950s Hollywood.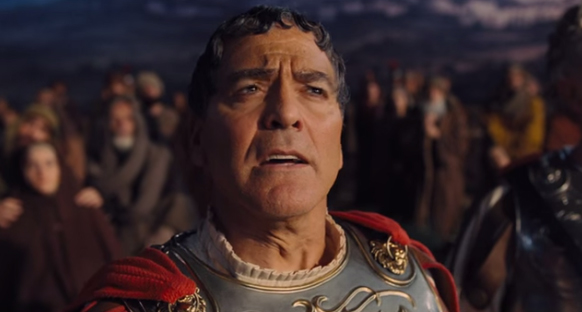 Click here to view the trailer
The  all-star cast list also includes Josh Brolin, Channing Tatum, Tilda Swinton, Scarlett Johansson, Ralph Fiennes and Jonah Hill.
Ad. Article continues below.
Brolin plays fixer Eddie Mannix, who tries to keep the studio out of the gossip columns, which includes covering up the the kidnap of his studio's leading man, matinee idol Baird Whitlock, played by Clooney.
Clooney looks hilarious as Whitlock. Decked out in Roman armour and scarlet cape, grey hair shows beneath the black die of his hair cut and he fluffs his lines with hysterical results.
Things take an even funnier turn after he is kidnapped and the studio receives a ransom demand. Studio fixer Mannix has to gather all the on and off-screen big names of the studio to help find out what happened to Whitlock, thwarting a determined gossip columnist along the way.
The film is scheduled for release on February 5. We can't wait!
What did you think of the trailer? Do you prefer Clooney in serious roles or a comedy like this? Or do you just love him, full stop?