Geoffrey Edelsten's bizarre plan to open up medical marijuana clinics in Australia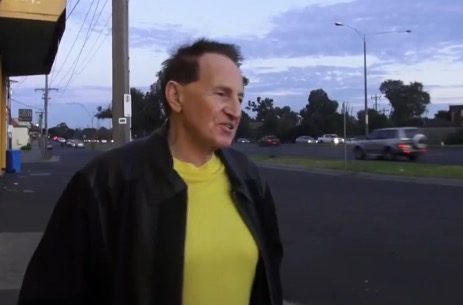 It may seem like a distant memory but once upon a time, 72-year-old Geoffrey Edelsten was a medical practitioner. So his recent remarks should come as no surprise however when you look at him today, they certainly do.
Despite being taken off the medical register in 1988, Mr Edelsten has announced he has plans to open up medical marijuana clinics in Australia, should the drug be available to patients.
Speaking to Daily Mail Australia, he said marijuana "has huge benefits and can provide relief to people with depression, anxiety and sleep disorders. It's known to contain properties to help heal or provide relief to the sick.
Ad. Article continues below.
After dipping his toes in the overseas market, Mr Edelsten will then patiently await trials and possible legalisation in Australia before attempting to open clinics.
It's not yet clear whether the clinics seen in America and Canada will be legal here in Australia – over there you can easily get a card to say you have any number of 'chronic' diseases, giving you a pass to smoke marijuana and not be charged with drug possession.
Ad. Article continues below.
Mr Edelsten must be feeling entrepreneurial – he's filming the Celebrity Apprentice with his wife Gabi Grecko and says that the American model has used the infamous pot clinics in LA for her insomnia and depression.
"If it can help Gabi, then that's a bonus," he says. "She fully supports my plans but I'm not doing it just for her, I genuinely believe it's a good business venture".
And he's no stranger to opening medical practices – Geoffrey Edelsten created the bulk-billing GP super clinics.
Ad. Article continues below.
Progress legalising medical marijuana is slow but it's hoped a bill in the senate by former GP and Greens leader Richard Di Natale holds promise.
Tell us, would you go to a marijuana clinic that Geoffrey Edelsten created? Would you trust him? Or is it just a pipe dream?