Funny and touching video of 82 year-old woman going on a first date goes viral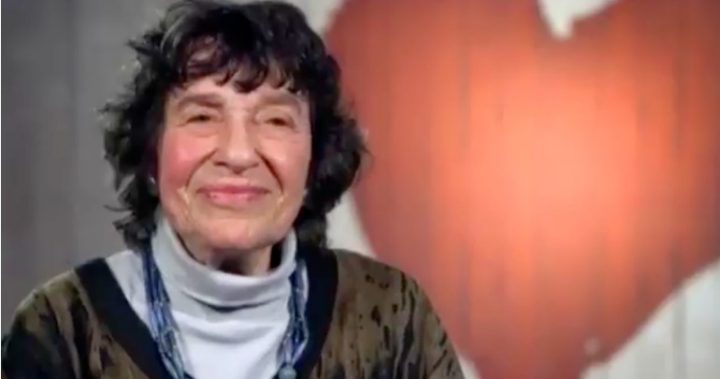 Some people may think that over-60s dating can no longer be romantic or fun. But 82-year-old Lynn proves in this funny video that dating can be fun and in no way did she hold back! Lynn has been single for half a century, but she hasn't given up looking for the one. She cheekily said, "I would love to find somebody I didn't wear out."
"I'm a menace to the male population," said Lynn and the video showed her fun and playful nature.
The footage started with Lynn walking in the city, heading towards a restaurant to meet someone new. She then sat at the bar anticipating the arrival of her date. "Can I get you a drink?," the bartender said to Lynn to which she replied: "Just water right now. I don't know whether this person drinks."
"If this person drinks, I'll drink.
"I don't want to get loopy.
Ad. Article continues below.
"I'm through with old men but they're not through with me.
"They're groping me, especially the ones that can't afford guide dogs," said Lynn jokingly.
But jokes aside, Lynn said, "I have to find somebody I want to be with."
"And for me, the most important thing, is their minds.
"My mind is my erogenous zone."
Ad. Article continues below.
Not long after Lynn sat at the bar, her date arrived, looking dapper. "Hello my lovely," said Lynn to her date.
Her date quickly offered her a drink to which she replied: "I'll have a glass of white wine if you're drinking."
Some of the funny moments include the time Lynn tried to order food.
After getting an explanation on what Parpadelle was – "a long, thin but quite flat" pasta – Lynn said, "That sounds like my first husband."
Lynn's fun and playful personality really showed throughout her date and perhaps that's what everyone looking for love should do – be true to themselves.
Ad. Article continues below.
Watch this video to see the funny and heartwarming moments. Find out how Lynn's date went!
What do you think of finding love later in life?