From cancer to covergirl: Kerri-Anne bares all in a bikini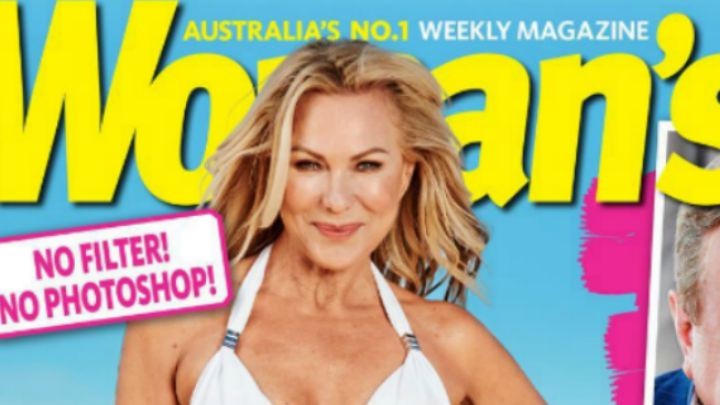 She hasn't worn a bikini in 25 years, but Kerri-Anne Kennerley has bared all for the cover of this week's Woman's Day – and for very good reason.
The star of the small screen is proud of her body for getting her through one of the hardest challenges a woman can face, breast cancer.
As she told News Limited, it was her husband who convinced her to say yes to the completely untouched shoot.
"As my husband said, 'Why don't you do it?'," she told news.com.au. "'You have worked hard and you won't get another chance' and I said, 'oh good, thanks for putting it like that!'"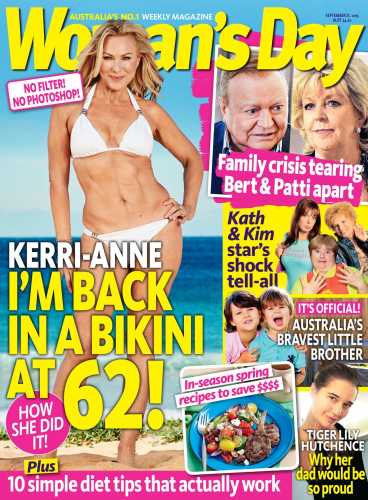 Ad. Article continues below.
Kerri-Anne says she is the strongest and fittest she has ever been since her diagnosis in 2012, and subsequent all-clear in October last year.
Apparently, she requested that the shoot – her first ever bikini shoot – be as natural as possible, asking for no filters or Photoshopping, save for a little colour-correction to match her face to her body.
Part of the road to recovery included weight training.
"I found out I'd lost a lot of bone because of radiation and drugs and stuff from breast cancer and you can't replace it without more drugs. The only way is weight training, so I've been doing weight training twice a week for a few months, it really, really works and that's why I did it."
Tell us, what you think about Kerri-Anne's cover for Woman's Day?