Frank Sinatra wrote an open letter to George Michael before he died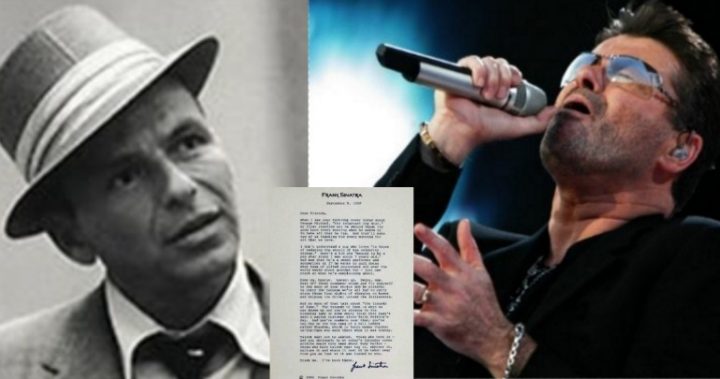 When George Michael released his sophomore solo album Listen Without Prejudice Vol. 1 in 1990, he was feeling the pressures of fame and celebrity. He told the Los Angeles Times' Calendar magazine that fame had made him "miserable" and he didn't want to feel that way again.
Frank Sinatra read the interview and was not having it. So he wrote Michael an open letter, which was published in the same magazine a week later.
In the letter, Sinatra publicly brushed off Michael's concerns about the burdens of celebrity and gave the young star some advice.
"Talent must not be wasted," wrote Sinatra. "Those who have it — and you obviously do or today's Calendar cover article would have been about Rudy Vallee — those who have talent must hug it, embrace it, nurture it and share it lest it be taken away from you as fast as it was loaned to you."
Sinatra continued: "The tragedy of fame is when no one shows up and you're singing to the cleaning lady in some empty joint that hasn't seen a paying customer since Saint Swithin's day. And you're nowhere near that; you're top dog on the top rung of a tall ladder called Stardom, which in Latin means thanks-to-the-fans who were there when it was lonely."
Ad. Article continues below.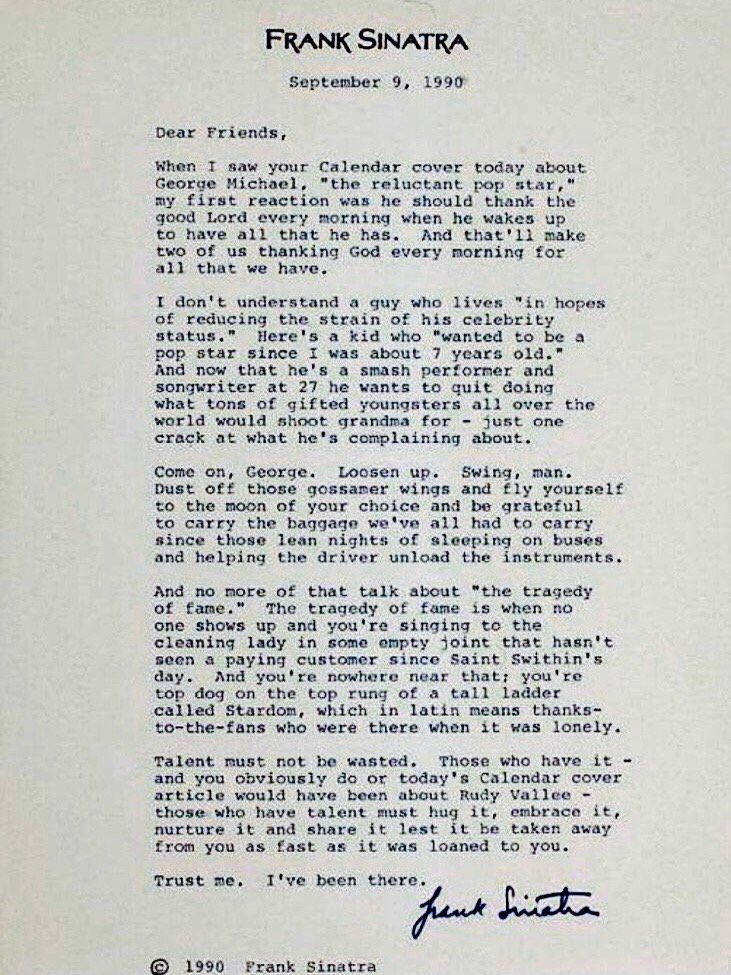 Old Blue Eyes made sure Michael knew that he too understood the pressure of fame. He ended his letter by noting, "Trust me. I've been there."
Ad. Article continues below.
George Michael's letter to the fans, published in Smash Hits 4 June 1986 pic.twitter.com/ZlABlT320Q

— Smash Hits 1980s (@SmashHits1980s) December 26, 2016
Michael's hit 'Careless Whisper' is so evergreen that it is appreciated by multiple generations.
What do you think of Frank's letter to George? Is there something in there that you can relate to?