Frances McDormand shares her awesome thoughts on ageing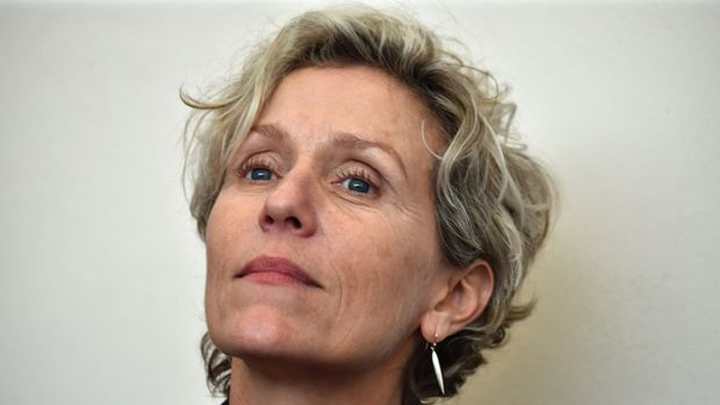 We know her from her big roles in Fargo, Mississippi Burning and Almost Famous, but she is one of the more humble and gracious celebrities.
Frances McDormand has said something that is music to our ears: she's ageing naturally without plastic surgery.
In an industry that so demands that older women get nipped and tucked, she is certainly an anomaly.
"[My husband and I] have a lot of conversations about ageing and how difficult it is in our culture," McDormand told Katie Couric from Yahoo! "I go on rants about it, I get a little too zealous about it and he cautions me to remember that not everyone ages the same way and I've been fortunate that I'm happy with the way I look and how I age".
Frances stopped press or promos for her films for 10 years, so we're glad to have her again in the spotlight, and putting out such a positive message to women.
Ad. Article continues below.
"A friend of mine said, 'younger women need you, they need your image and they need your voice, it's a selfish thing you're doing [by not speaking out].
"We are on red alert when it comes to how we are perceiving ourselves as a species. There's no desire to be an adult. Adulthood is not a goal. It's not seen as a gift. Something happened culturally: No one is supposed to age past 45 — sartorially, cosmetically, attitudinally. Everybody dresses like a teenager. Everybody dyes their hair. Everybody is concerned about a smooth face.
"I feel nostalgic for a time I didn't even have. The time before we regarded ourselves with such criticism".
Watch Frances McDormand talk about ageing below and tell us, do you agree with what she said? 
Ad. Article continues below.