Food, family and new beginnings - sounds pretty delicious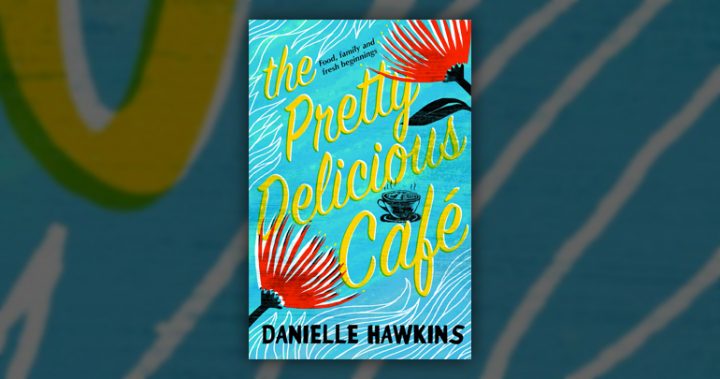 Occasionally in my life as a reviewer for Starts at Sixty, a book comes along that makes me put all others on the pile aside, and just settle down with a cup of tea on the veranda for a really good read.
The Pretty Delicious Café by Danielle Hawkins is such a book.
Many books I review are clever, arty and sometimes just a little obscure, but this book was the antidote to all that – it had a beginning, a middle and an end. The characters were believable and endearing. The plot was quirky and created just enough tension to keep me reading right till the end. 
As a kiwi, I like to read writers from my part of the globe, and The Pretty Delicious Cafe was a place I would dearly love to visit. Set in a little coastal town on the North Island of New Zealand, the cafe is an old house, cleverly restored to be funky, arty and very welcoming. The menu of characters is equally enticing.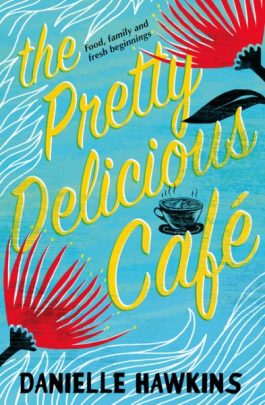 Ad. Article continues below.
Lia is our protagonist. She runs the café with her friend Anna (who is engaged to Lia's brother Rob). She also has an older half brother Mike who helps her estranged farmer father run his farm. Lia's mother Maggie has an old house and perfectly beautiful garden which she is nurturing for Anna and Rob's fast approaching wedding. 
Life should be simple, but one night while reading a particularly frightening novel, Lia hears a knock at her door. Terrified, the intruder is startled by a gun toting twin brother Rob who seems to know, through a type of twin ESP, that Lia is in trouble. When the dust settles, it is revealed that the handsome stranger has a flat tyre and was looking for a phone.
The story goes from there. Jed is revealed as the new mechanic in town, and the attraction between he and Lia is instant. However, Lia is still fighting off the unwanted and obsessive attentions of her ex-boyfriend Isaac. Sadly Isaac will not accept that it is over, and pesters Lia with plaintive phone calls and text messages, with the odd bout of stalking thrown in.
Both Lia and Anna have busy lives creating all of the food that the cafe provides to its seasonal customers. Anna is stressed and tense about her approaching wedding, and the tension escalates as the date draws nearer, but is there something more? Anna will not confide and Lia is worried. Besotted and bitter Isaac and Jed come to blows as Jed reveals he is attracted to Lia and wants to have a relationship with her. But has he been completely honest about his past?
Ad. Article continues below.
Jed's past threatens to put their burgeoning romance into the past as well unless the couple can negotiate their relationship through honesty and trust. Through a series of events where Lia's life is put in danger, everything comes together.
To tell more would spoil the story, but I can honestly say, that this book was one of the easiest and most absorbing reads I have enjoyed for a long time. Not a fan of the romance genre, I still managed to find this book an engaging read as the characters were believable and the plot was fast paced and well thought out. Danielle Hawkins has created a fresh, lively and thoroughly believable story set in a landscape which could be any coastal town. 
Contemporary relationship issues are not avoided, and through being woven into the story, actually, add to its' authenticity. As a bonus, several of the gorgeous recipes used in The Pretty Delicious Café are actually added at the end of the book. I loved this book and the blurb on the back cover 'Food, family and new beginnings' pretty much says it all.
The Pretty Delicious Café by Danielle Hawkins is available from Dymocks. Click here to learn more.