First look at the prequel to one of the best Aussie films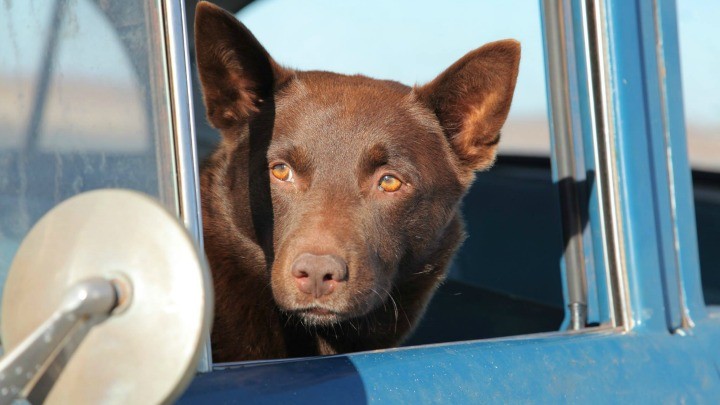 We're going to go go out on a limb here and say that Red Dog is one of the best films ever made. So you can imagine our excitement to hear that filming has begun on the "not-sequel" in the Pilbara region of Western Australia.
Blue Dog will be made by the same team that brought us the first hit film of 2011, and features Bryan Brown and Wolf Creek's John Jarratt. The story explores the events leading up to Red Dog's discovery on the road to Dampier, and his ultimate rise from ordinary dog to Australian legend.
It follows a young boy living on a Pilbara cattle station who finds a new friend in a "scrappy, one-of-a-kind pup".
The story is set in the 60s and we assume it will have that same ironic authenticity that made Red Dog both devastating and hilarious.
"It's such a thrill and a privilege to be able to return to the much loved story world of Red Dog," said Kriv Stenders. "Daniel Taplitz has written a beautifully heart-warming screenplay that is both an origin story and a stand-alone movie in own right."
Ad. Article continues below.
Some of the highlights from Red Dog were the moustaches and stubbies, the rough-as-guts blokes with tender hearts, and the brilliantly evocative "have you seen John" scene. And Red Dog, of course. The dog that acted the role, Koko, has since passed away but his replacement (main image) looks just the part.
Here's the trailer for the original movie, which was based on the true story of a cattle-kelpie cross that roamed the mining region making friends wherever he went.
Do you agree that Red Dog is one of the best Australian movies ever made? What were your favourite moments?