FBI investigation reveals Brad Pitt could be in trouble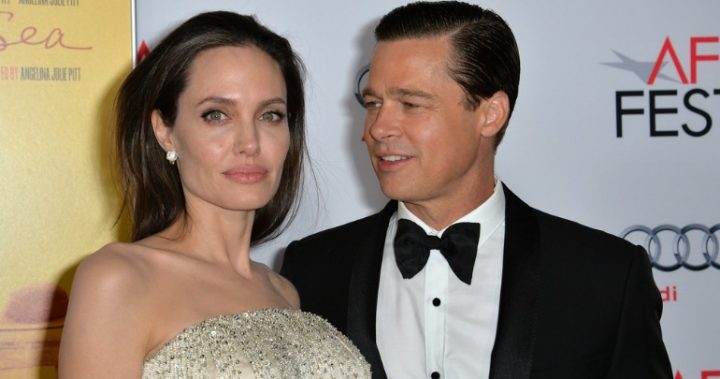 While the world was surprised to learn Hollywood superstars Brad Pitt and Angelina Jolie were divorcing, the latest claims as to what lead to their relationship's demise have shocked many.
It has been revealed that Brad is being investigated by the FBI over claims of an incident with the couple's eldest son Maddox.
Brad allegedly flew into a drunken rage on a plane and "got physical" with Maddox, 15, while the family was travelling on a private jet from France to Minnesota.
The incident is said to have happened the day before Angelina filed for divorce on 15 September. Police were later seen at the couple's Hollywood home.
Brad is said to have continued his rant at Maddox once the plane landed, prompting someone to make an anonymous call to the hotline of the LA County Department of Children and Family Services.
Ad. Article continues below.
Two staff members who work at the couple's home have spoken about the incident on the grounds of anonymity.
"There was a disagreement with the eldest boy," one staffer told The Sun.
"I know it started on the way to the airport before the plane took off and escalated on the plane.
"It was a teenage thing, there is a lot of hormones going on.
"They were gone for over ten days.
Ad. Article continues below.
"You put eight people in a little tube like that and put them up in the air for 12½ hours, add this and that to it."
Another current member of staff added: "I was there for pick-up at the end of the night.
"Obviously things were tense.
"There were definitely some hurt feelings but I have never seen any evidence of abuse or anything like that."
Investigators are said to be preparing to interview Maddox, as well as some of his siblings — Pax, 12, Zahara, 11, Shiloh, ten, Knox, eight, and Vivienne, eight.
Ad. Article continues below.
A source from the Family Services office said the investigation is "absolutely ongoing".
"Brad has been interviewed. The case remains open."
A spokesman for the department said: "We cannot disclose any information as it is confidential.
"I can tell you that when our child protection hotline gets a call, alleging suspected abuse or neglect, we interview the parent or parents and any children who can talk with us.
"We look to ascertain if in fact there has been abuse or neglect.
Ad. Article continues below.
"If it rises to a serious level then, at times, children are removed from their homes.
"Other times we can resolve the situation without detaining children or other services can be provided."
How does this development make you feel? Are you surprised by these claims?