Faye Dunaway unleashes during shoot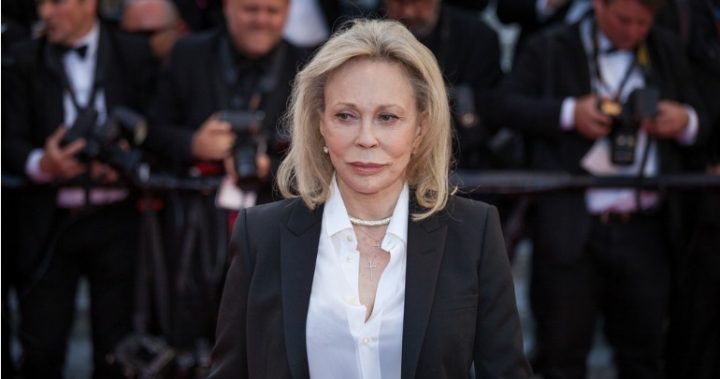 Faye Dunaway has a reputation for being a diva but even so, no one expected to get some shelling from the 'Bonnie And Clyde' actress during a recent photo shoot. It seems Faye Dunaway lost her cool when she was posing for pictures at Chateau Marmont for an interview she was doing with Harper's Bazaar.
Writer Christopher Bagley said the 75-year-old proved a little difficult to manage: "Everybody out of my eye line!"she bellowed, when she wasn't objecting to a camera angle or an outfit."
According to celebrity stylists, legendary stars like Dunaway always give their full focus to any work they are doing and if anyone in the shoot distracts them from the moment, like walking behind the camera, they would not hesitate to unleash their thoughts.
However, in the end the actress was pleased with the photos that were taken and "later contacted the team to praise them and apologise for any stress she might have caused," reports Daily Mail.
While stories of her diva antics abound, Dunaway herself claims she has been misunderstood ever since she starred as Joan Crawford in the 1981 film Mommie Dearest."I think it turned my career in a direction where people would irretrievably have the wrong impression of me," she told People magazine.
Ad. Article continues below.
Dunaway said she 'should have known better' than to have taken on the role that was based on the shocking tell-all by Joan's adopted daughter Christina Crawford.
"But you can't be ashamed of the work you've done," she said stoically. "You make a decision and then you have to live with the consequences."
Dunaway currently lives in Los Angeles and still acts occasionally. Twice married and divorced, she has a a grown son Liam, 36, from her second marriage to photographer Terry O'Neill.
Dunaway is one of Hollywood's most celebrated stars still working today with such classics to her name as 'Bonnie And Clyde', 'The Thomas Crown Affair', 'Three Days Of The Condor and Chinatown'.
In 1977, she won a Best Actress Academy Award for 'Network', opposite Peter Finch.
Which Faye Dunaway film is your favourite?