Everything is record breakingly awesome!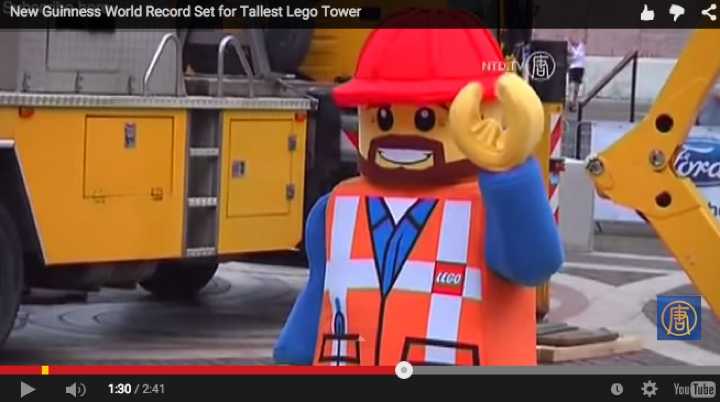 Those little coloured plastic bricks that have caused more pain underfoot than cuts to the pension, have recently featured in an amazing Guinness World Record attempt by the Budapest Lego Store.
With St Stephen's Basilica as the backdrop, the successful attempt, supported by a group of local school children, saw a tower of 'interlocking plastic bricks' some 34.76m high built using over 450,000 of the indestructible bricks.
Official Lego Builders or Masterbuilders, were present to contribute to the construction, which required 'no adhesives or supporting structures of any kind to strengthen the structure'. The local Mayor, placed the last piece in place, before the amazing structure was measured by officials from the Guinness World Records.
Footage below highlights the sheer size of the tower which tour four days to put together.
This will no doubt serve as a source of inspiration to aspiring young Lego aficionados. We can see it now…small-scale towers will be popping up on lounge room and bedroom floors the world over. Kids will be crafting makeshift ladders out of chairs, tables or whatever else they can get their hands on, to help sore their structures to new heights.
Ad. Article continues below.
Lego has always inspired old and young minds alike. The simple act of experimenting with various structural designs in the pursuit of vertical greatness, will stimulate the development of thought processes and problem solving skills without them even knowing they are learning.
And that, our friends, is the secret sauce of Lego.
Happy building! Send us your pics of you and the kids building Lego.
ICYMI: This #Lego tower in Milan proved that everything is awesome Video > http://t.co/2527N6x80e pic.twitter.com/HANuOS5kpF

— GuinnessWorldRecords (@GWR) July 14, 2015