Every dress ever worn by a Oscar winning best actress...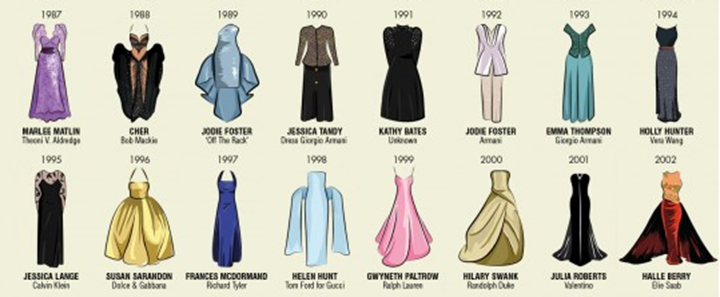 Last year we shared this article with you all and everyone loved reminiscing on some of the beautiful and timeless dresses from the past… 
Ad. Article continues below.
The Best Actress is always the start of the show, and when we saw this Oscars dress infographic, we just had to share it with you. Here is an image of every single oscar winning "Best Actress" dress since the oscars began.
  Take the time to stop, think and remember those which you saw in your lifetime so far, and perhaps imagine seeing those which came before our time.
Tell us your favourite from the list below…