Even 26 years after his death, people have been pronouncing Roald Dahl's name incorrectly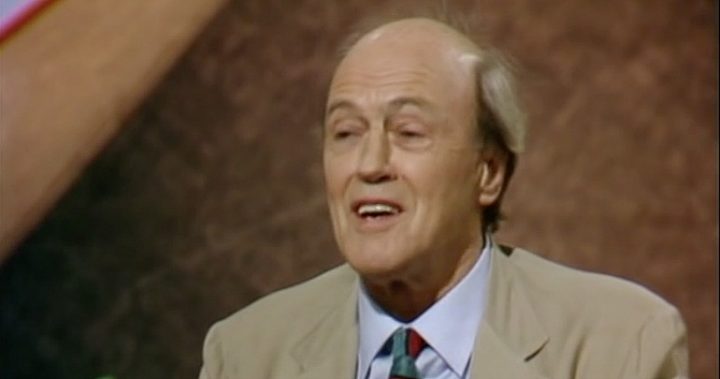 Who does not know the name Roald Dahl? Dahl was a beloved author known for his ability to surprise and delight children with his heartwarming books. But 26 years after his death, a 1961 science-fiction television show called 'Way Out', hosted by Roald for CBS, has resurfaced, shocking fans who have been referring to the author as 'Row-ald' or 'Roh-ld' for decades. It turns out that the original, his first name which is Norwegian, is actually pronounced 'Roo-al'. Despite the completely different pronunciations, both the common and proper ways of saying his name have become acceptable over time.
Interestingly, his daughter Lucy and wife Felicity, who have both been part of interviews with English journalists using the more common but incorrect pronunciation, have never bothered to correct them. And according to a fan website, 'Roald Dahl Fans', even Felicity would also on occasion use the incorrect pronunciation.
The video that confirmed it all…
Dahl was a British novelist, short story writer, poet, screenwriter, and not many know that he was also fighter pilot. His books have sold more than 250 million copies worldwide.
Ad. Article continues below.
Dahl's short stories are known for their unexpected endings and his children's books for their unsentimental, macabre, often darkly comic mood, featuring villainous adult enemies of the child characters. His books champion the kind-hearted, and feature an underlying warm sentiment. Dahl's works for children include James and the Giant Peach, Charlie and the Chocolate Factory, Matilda, The Witches, Fantastic Mr Fox, The BFG, The Twits and George's Marvellous Medicine. His adult works include Tales of the Unexpected.
Ad. Article continues below.
Dahl passed away in 1990 of of a blood disease called myelodysplastic syndrome.
His exhaustive literary works, for both children and adults, have survived him in books, movies and on stage.
Watch this video on Roald Dahl's life adventures…
Have you been getting it right this whole time? Did you read his books?