Elton John's mother is very close with Elton John impersonator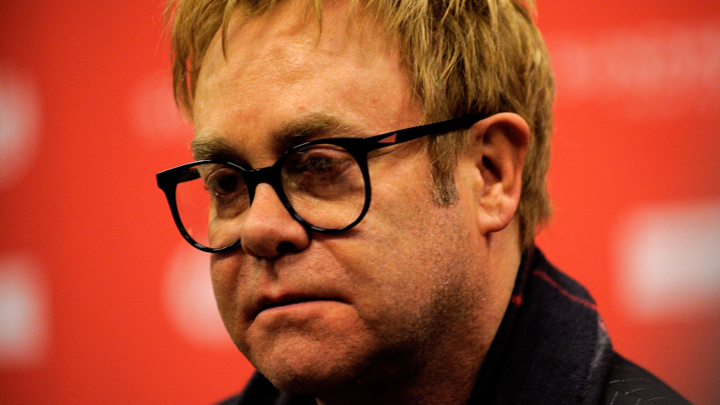 And you thought your relationship with your mother or MIL was weird… Elton John's mum reportedly has a very close friendship with an Elton John impersonator.
Yes, you heard that right. It's been known for years that Sir Elton and his 90-year-old mother haven't spoken in seven years, but what perhaps wasn't common knowledge was that Sheila Farebrother has found a curious friendship with someone a little strange – an Elton John tribute act.
Paul Bacon first met Sheila at her birthday party and now is a part of her life. Speaking to the Daily Mail, Mr Bacon revealed he has lunch with his doppelganger's (or is that the other way around?) mum and they chat via email.
Reports say that Ms Farebrother is enamoured by her real son's fake twin, and loves to watch him play her baby's greatest hits. She's clearly a big fan – she knows every word.
"It's um, a friendship, yes," Mr Bacon said. "She knows I'm not Elton, of course she does. I liken it to acting. I'm playing a part. When you go to see Helen Mirren play the Queen, you know it's not actually the Queen".
Ad. Article continues below.
"I know it's odd", he confessed. "I'm as surprised as anyone. But she's a lovely lady. I think for that moment when she's watching me she can just remember all those times she enjoyed. She was Elton's biggest fan. She'd spent her whole life going to see him and enjoying every minute of it.
"I do know that when I played at her birthday party I looked down and saw that she was a bit upset. There were tears, yes. I think it was the nature of the event — it was a big birthday, there were a lot of memories".
Sheila talks about Elton with Paul, but the lookalike said, "I haven't asked about the situation between them. I do feel a bit caught in the middle. I think Sheila is wonderful, but I am only doing this job because I was a big Elton fan to start with. I wouldn't want to upset him".
Elton's mother has never met her grandchildren, and the source of their fight is thought to stem from his marriage to David Furnish, although the pair were known to have fiery spats for many years/
She instead has decided to carry on life with him but it's the opposite of being there in spirit. His likeness is there, his old managers and assistants surround his mother, but the real Elton is nowhere to be seen. It's quite sad when you think about it. Sheila will always be her son's biggest fan, but the feeling is not mutual.
So tonight we want to know, do you or did you have an odd mother or mother-in-law? Do you think Elton's mum is sad or just trying to make the most of a bad situation?