Elton John officially marries long term partner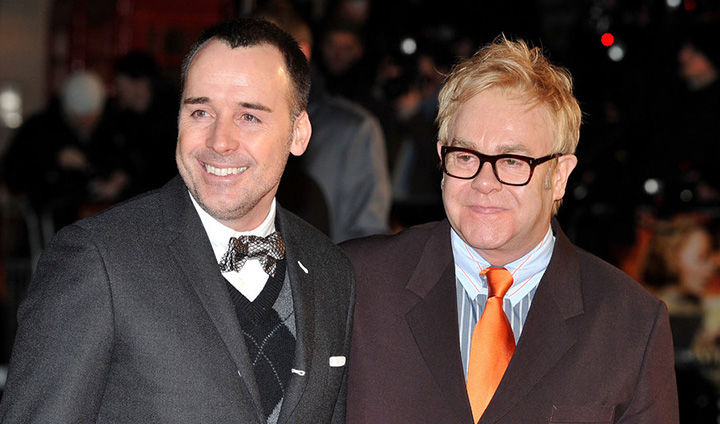 In some fantastic news this morning, it has been announced that Sir Elton John has married his partner of over two decades, David Furnish.
In a star-studded ceremony held at their Windsor estate in England, the couple tied the knot in style. Among the guests were their family, friends, celebrities and their two sons Zachary and Elijah.
Dozens of photos of the wedding were shared around the world via Instagram with the hashtag 'sharethelove', including photos of the signing of the documents, and the moment they said their vows.
The two grooms look dapper in matching dark suits and you can see in the photos that they were just delighted to be officially married. It was nine years to the day since they had entered a civil partnership – same sex marriage has only been legal in England since March this year.
Ad. Article continues below.
The couple have been together since meeting in 1993 at a dinner party and Elton said that they fell in love very quickly. They keep the romance alive by sending cards to each other no matter where they are in the world to say how much they love each other.
Among the guests were singer Lulu, actor Hugh Grant and his ex Liz Hurley, comedian Jimmy Carr, as well as the Beckham family. They enjoyed a lavish menu of beef short ribs with caramelised onion pie and a simple chocolate pudding with ice cream for dessert.
Congratulations Elton and David!
What do you think of Elton John's wedding? Are you happy for him? What are your thoughts on same sex marriage? Tell us below.