Ellen gives an interesting perspective on the "babies at 50" debate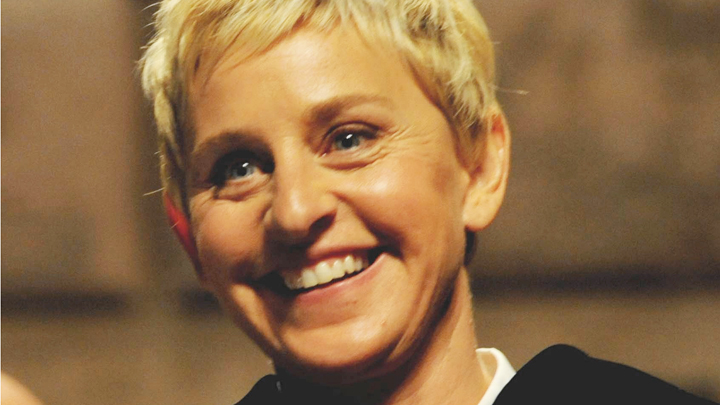 US talk show host Ellen DeGeneres is no stranger to the spotlight – she's on TV five days a week and is a household name (we call her just by her first name, after all) – but recently she's been shying away from questions about her relationship with her wife, Australian actress Portia De Rossi.
Ad. Article continues below.
On the Today show in America, Ellen finally addressed rumours about her marriage. She was also asked about children – Ellen is 57 and Portia is 42 – and whether she would be a good mum. Ellen has never been one to beat around the bush, and she was brutally honest, instead of the fluff you usually hear from celebrities. She said, "I think I would…but that's not enough to have kids".
"I love kids. But that's such a big commitment. And it seems long-term. It seems like a commitment that you have to stick with. And I just don't know if I can—it's too risky. Like, what if I don't like the kid? What if it turns out that it's not as cute as I wanted or as talented? I'm gonna compare it to all these kids that I have on this show that are so smart and so funny. And I'm like, 'You are nowhere near these kids I had on today. Sit down and look at this kid I just had on! Do you know all those presidents?", Ellen said, candidly.
She then came right out and said it: "I'm getting too old. Listen, they're cute, those little kids, but no".
Ellen's comments are interesting, but the question she was asked was also interesting too. Ellen is in her late 50s – she would have what would be considered a high-risk pregnancy, as would her wife, but yet talk shows continue to push the subject. Is it appropriate? Or is that the world we're living in, where more and more people in their 40s and 50s will be asked about children?
Share your thoughts and tell us, should Ellen have been asked about children? Is it OK to have kids at 50+?