Eh by gum: Remember The Goodies?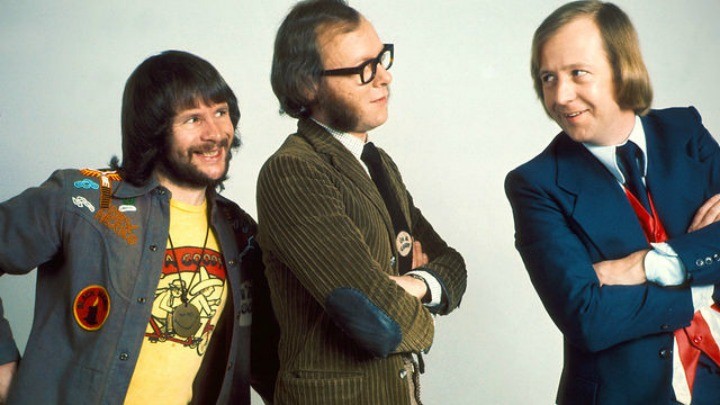 Can you believe it was 45 years ago The Goodies first graced our screens? They were three blokes with lots of hair and slightly dubious senses of humour, but how could you not love them?
Ad. Article continues below.
Throughout the 70s and 80s they entertained British and Australian audiences alike with off-the-wall skits and their three-seater bicycle called the trandem.
Tim Brooke-Taylor, Graeme Garden, and Bill Oddie wrote and performed in the surrealist, Monty-Python-esque sketches, and in fact the trio was friends with the Python crew, Graham Chapman, John Cleese, and Eric Idle.
The Goodies ran for ten years with 69 episodes. It was one of the first shows in the UK to use stop-motion techniques in a live action format.
Tell us, which was your favourite sketch from The Goodies?