Ed Sheeran accused of ripping off Marvin Gaye's hit song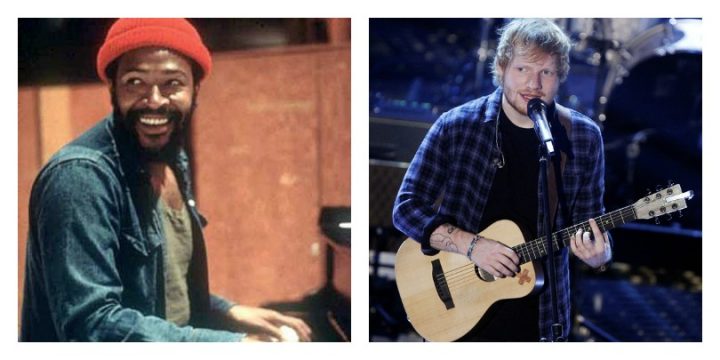 British singer Ed Sheeran is used to getting attention for his musical talent and knack for pop songs that climb to number one on the charts, but the singer is receiving a lot of of attention for another reason lately.
Ed has been accused of ripping off soul singer Marvin Gaye's smash hit 'Let's Get it On' by the heirs of the man who co-wrote the track with Marvin.
They say Ed's song 'Thinking Out Loud' has ripped the "heart" out of Marvin's song and are demanding Ed pay up big time for all the profits he's made on it.
You've probably heard Ed's song on the radio or at a wedding – it's become one of the most popular wedding songs of all time – and is his highest selling single.
When listening to the songs together many are saying you can definitely hear a similarity. In fact, when they are merged together some say the two songs sound more like a beautiful duet than anything else!
Ad. Article continues below.
Others though have jumped to Ed's defence saying that with only so many notes and chord progression out there, some new songs are bound to end up sounding like something that has already been written.
Take a listen and tell us what you think! Can you hear a similarity?
Is this a rip off? Or could Ed have written the song without realising how similar they are?