Dymocks Book of the Week: Dirty Rotten Scoundrels
Sponsored Content
Books
1 year ago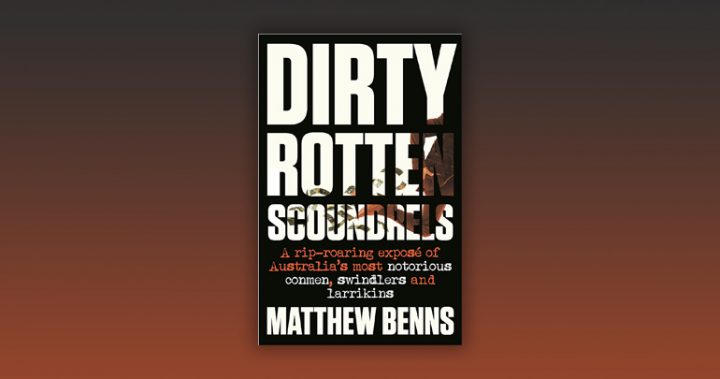 A highly entertaining, scurrilous and fascinating book on Australian con men (and women) and all their dirty, devious tricks.
There are con men you fear and con men you hate, and con men with amazing stories who take your breath away with their dirty tricks and sheer brazen effrontery.
How do they get away with it?
Written by bestselling author Matthew Benns, Dirty Rotten Scoundrels is a rollicking roll call of all the worst and most outrageous scammers and dodgy dealers, a true crime book that will have readers gasping in disbelief at the sheer effrontery of these Aussie crooks and amazed at the gullibility of their victims.
Con artists often revel in the image of a larrikin but this book will push beneath the veneer to delve into the true nature of the evil these people do and the long lasting damage, emotional and financial, suffered by their victims.
Matthew Benns has spent his career as a journalist chasing and exposing some of the biggest conmen and women in the world.
He has worked for newspapers in Fleet Street and in Sydney for The Daily and Sunday Telegraphs and The Sun Herald. He is also the author of a number of books including bestsellers The Men Who Killed Qantas and Fixed, an expose of the seedy underbelly of the horse racing industry in Australia.
His 2011 book, Dirty Money, was number one on the business books bestseller list and described by investigative journalist John Pilger as 'a terrific book – the first of its kind in Australia'. He is currently the Editor-at-Large at The Daily Telegraph.
Dirty Rotten Scoundrels by Matthew Benns (published by HarperCollins Australia) is available now from Dymocks. Click here to learn more.