Duchess Catherine's frilly dress made fun of in Canada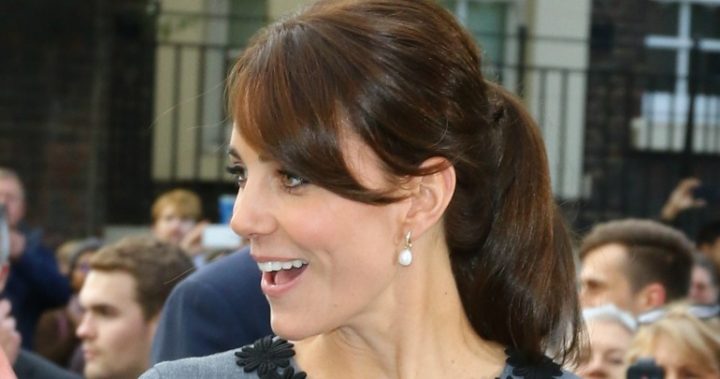 The Duke and Duchess of Cambridge have continued their tour of Canada overnight, greeting thousands of fans and visiting a charity centre helping vulnerable mothers and pregnant women battling with addiction and other issues.
The royal couple stepped out in Vancouver together with Catherine wearing a £4,000 ($AU6,800) Alexander McQueen dress – the same designer who made her wedding dress – and William sporting a smart grey suit.
While most people loved Kate's red and white number, others said it was oddly frilly and overpriced.
"£4000 for that dress … wouldn't pay £40 for it. They need to cut back," said one commenter.
Ad. Article continues below.
Regardless of the opinions of some though, Kate was greeted by cheers with people loving the chance to get up close to her.
Both William and Kate seemed to love every minute of the day, chatting and laughing with locals and charming everyone they met with their good humour and ease.
At the charity centre, they spoke with some of the young children there and even opened up about George and Charlotte.
Ad. Article continues below.
Kate was handed a teddy bear by a little girl named Hailey, who the Duchess told: "I love your dress, it's so pretty. Thank you so much, Charlotte will love this, she loves her teddies."
William added: "George too, he's a big fan, thank you so much." He later told a group of toddlers taking part in a craft session: "You're all such well behaved children. I'm so impressed!"
Ad. Article continues below.
Later, they met three-month-old Jasmine Hydrochuk who was being weighed on a set of scales as the couple watched on with Jasmine's mother.
"She is so incredibly sweet and I can't believe how good she is. Whenever we used to put George or Charlotte on the scales, they would never stay still," Kate said.
When asked about her children, she replied: "They're doing well. I just can't believe how quickly they're growing, it's amazing how the time goes."
The couple will continue their tour over the next week with many hoping young Prince George and Princess Charlotte will make another appearance before they leave.
Are you a fan of the Royal couple? Do you like Kate's dress?