Duchess Camilla's middle eastern outfits spark new fashion following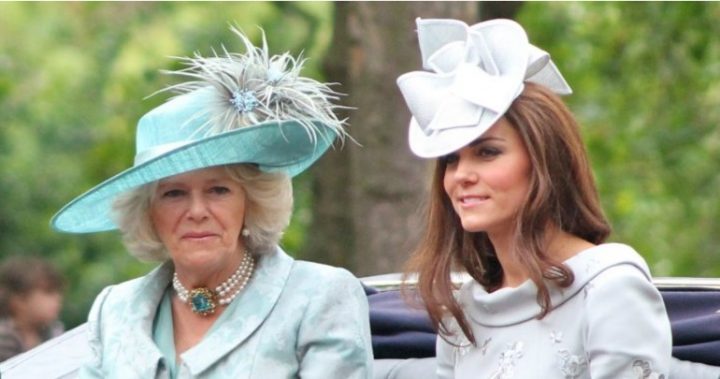 For the longest time, royal fans and fashion lovers have been talking about how other stylish queens and princesses don amazing outfits; but never the Duchess of Cornwall. It's always been about Duchess Catherine's elegant style, Princess Mary's simple look, Queen Elizabeth's classic outfits, even Princess Beatrice's bizarre ensembles sometimes makes the headlines. Camilla Duchess of Cornwall has always been in the shadows but somehow this middle eastern trip has arguably propelled her image to be the new fashion icon for over-60s. Love or hate her, when it comes to style, many have given her the seal of approval.
Lately, the duchess have been seeing wearing the same outfit combinations – long blouses with wide-legged pants, accessorised with delicate scarves. She's been photographed wearing different colours but every look has stayed true to this combination. Some say that this change is permanent but others say her new wardrobe style was designed especially for her middle eastern visit. Take a look at what the duchess have been wearing…
The Duchess of Cornwall's top looks
Long, soft blouse with pleats.
Ad. Article continues below.
Long flowy blouse with delicate scarf to match.
Pink and white ensemble with floral print purse.
Ad. Article continues below.
Green outfit with matching accessories.
Do you like the duchess' new style?