Don't Look Now but we're still wondering about THAT scene...
It was one of the most graphic sex scenes ever shot for a mainstream movie and 40 years later people are still wondering: did they or didn't they?
The film, of course, was Don't Look Now, starring Donald Sutherland and Julie Christie, a critically acclaimed horror/thriller released in 1973. And while the actors applauded for their performances, the one most people wanted to know about was in the bedroom.
Julie Christie, now 75, has been quizzed again on that scene.
In a documentary on director Nicolas Roeg, she says the director captured the "extraordinary thing that happens when you are making love", going to to explain the scene captured  the moment that "you know you don't exist, the other person perhaps doesn't even exist. It's just bodies that are existing".
"It wasn't even necessarily sexy, what it was – it reminded you of making love," she said.
Ad. Article continues below.
At the time, the sex scene was so raw and realistic that it was widely believed the actors had actually performed the deed instead of acting it out. The film was pored over by censorship boards in the UK and in America but they could not find evidence to ban it. The film was given an R-rating in the US and and X rating in Britain. When the BBC aired the film, the sex scene was omitted.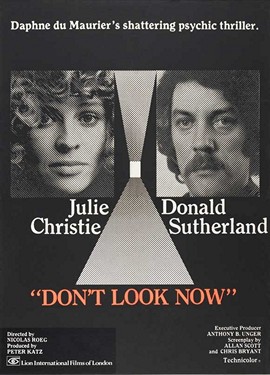 In 2011 a movie executive claimed he had watched the filming, and the couple had indeed made love, but this was strongly denied by Mr Sutherland at the time.
Ms Christie said, "People didn't do scenes like that in those days. There were no available examples, no role models … I just went blank and Nic [Roeg] shouted instructions".
Upon hearing about the controversy, the British actress's boyfriend at the time, Warren Beatty, reportedly flew to London to demand the scene be cut.
Do you remember the film? And that famous scene? Share your memories!