Don Henley's beautiful new sound includes Mick Jagger, Dolly Parton and Martina McBride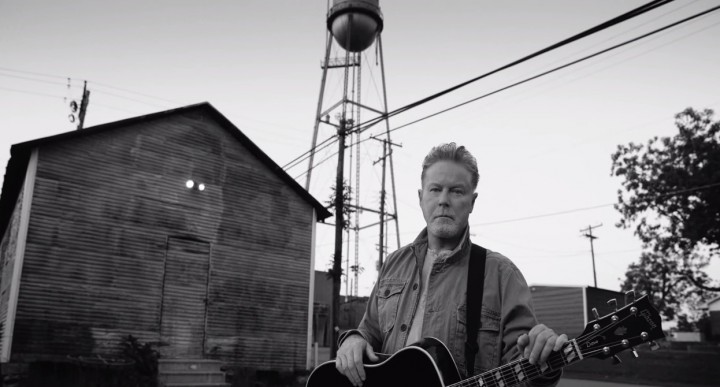 Don Henley, the founder of The Eagles has dropped an exciting look at his new solo album, Cass Country, and it has everyone here nodding at it's beauty.   The singer, best known for his almighty hits "Witchy Woman", "Desperado", "Best of My Love", "One of These Nights", "Hotel California", "Life in the Fast Lane", and "The Long Run" for the Eagles and his four studio albums since, is loved by so many across the world.  And he is excited to be back again at 67 years old with his fifth solo album.
"It's an album for people who have done living and some thinking. It is about the circular nature of life," Don says.
"[The] album is a reflection of the sounds and the textures and the images I have carried with me for 67 years," Henley says in the preview. "It is rooted in the rural America that I knew and it's a nod to my native turf in Texas. My family, my friends, the neighbours., the countryside".  The sounds, which we all agreed in the Starts at 60 office that we could listen to all day long, are true to the Henley we have known and loved for many decades, and his cameo appearances from tier one stars makes for flavour and variety too.
Mick Jagger, Dolly Parton, Martin McBride, Merle Haggard, and Miranda Lambert all feature with the star on the album.
Ad. Article continues below.
Cass County is the fifth solo album for the Eagles drummer and his first since Inside Job 15 years ago (2000).
Cass County will be released September 25, 2015.
Take a listen to these sweet sounds… What is your favourite Don Henley song?
Tracks on the new album include:
Bramble Rose (with Mick Jagger and Miranda Lambert)
The Cost Of Living (with Merle Haggard)
No, Thank You
Waiting Tables
Take A Picture of This
Too Far Gone
That Old Flame (with Martina McBride)
The Brand New Tennessee Waltz
Words Can Break Your Heart
When I Stop Dreaming (with Dolly Parton)
Praying For Rain
Too Much Pride
She Sang Hymns Out Of Tune
A Younger Man
Where I Am, Now