Don Bradman was an "amazing grandfather"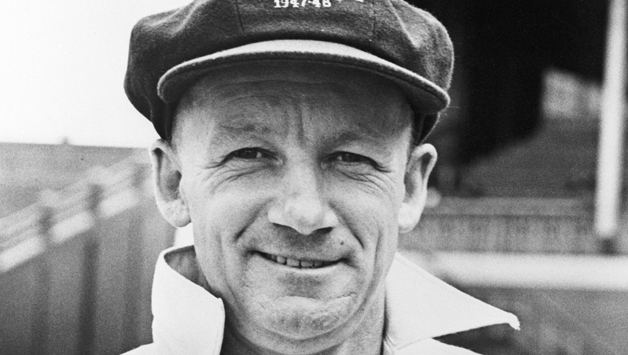 Don Bradman will be remembered in a way we have never seen before when his granddaughter speaks about what it was like having one of the most famous Australians as a granddad.
Greta Bradman, a world-class soprano singer, will appear on tonight's Australian Story talking about how The Don inspired her singing career, and what it was like having the legendary cricketer as an after-school carer.
"My Grandpa was hugely into music. He composed music," Greta says in the interview. "He also had a very large record collection and was really interested in certain soprano and certain conductors.
"He and I would sit and listen to his record collection and talk about it."
Greta and her brother Tom Bradman say their childhoods were happy. They had a close relationship with their grandparents, going to their house every day after school and having dinner with them once a week.
Ad. Article continues below.
"My grandparents were amazing after school carers," said Tom Bradman, recalling how Lady Jessie Bradman would bring crayfish for lunch every Saturday and play endless games with the children.
"My grandma had this long, long grey hair that she'd have usually tied up in buns and we'd play witches, she'd let her hair right down," Tom said.
Taking their lead from Don, the Bradman family has always been wary of fame. Greta describes the toll it took on her grandfather.
"Grandpa wouldn't come to school concerts and things like that because he really just wasn't comfortable with people staring at him," she said.
"He didn't want anything to be different for me."
Ad. Article continues below.
According to Greta, Don's wife provided the buffer between the private man and the eager public. "She was so good at conversing with people and keeping the conversations sort of light and keeping grandpa feeling really comfortable because he, socially, I don't think was quite as fluid in his conversation as she was."
Watch Australian Story tonight on the ABC or play it again via iView to see the full show on Don Bradman's proud family.
Does it surprise you to know Don Bradman was such a great Grandpa?