Dolly Parton receives CMA Lifetime Achievement Award in stunning yellow dress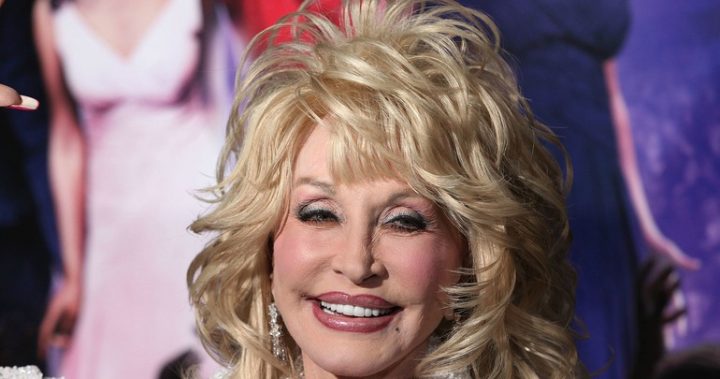 The queen of country music, Dolly Parton, has been honoured with the Willie Nelson Lifetime Achievement Award at the 2016 CMAs and is the first woman ever to receive the prestigious award. She received the award from her good friend, actress and '9 to 5' co-star Lily Tomlin, 77. In her introduction, Lily said, "Dolly is country music. Pure and simple." Dolly then received an incredible tribute by country music's most powerful women – Jennifer Nettles, Reba McEntire, Kacey Musgraves, Carrie Underwood and Martina McBride.
Jennifer Nettles, 42, and Pentatonix hit the stage to sing "Jolene" in honor of Dolly. Reba McEntire, 61, also sang Dolly's "9 to 5" in an epic performance, Kacey Musgraves, 28, performed "Here You Come Again," Carrie Underwood, 33, and Martina McBride, 50, gave a breathtaking performance "I Will Always Love You."
Dolly looked amazing in a stunning yellow dress and took the stage in style after the amazing tribute. "This was so touching. I would have cried but I didn't want to mess up my eyelashes," she told the audience.
Ad. Article continues below.
Later, she made an epic joke about Willie Nelson, 83, saying the award is an "absolute high" for her.
Dolly won her first CMA Award back in 1968 for Female Vocalist of the Year and almost 50 years in country music, it does not look like she is about to slow down. Winning the Lifetime Achievement Award is a big deal in country music. Previous winners include Willie Nelson (2012), Kenny Rogers (2013) and Johnny Cash (2015).
The recipient of the Lifetime Achievement Awards is "an iconic artist who has attained the highest degree of recognition in country music and an artist who has achieved both national and international prominence and stature through concert performances, humanitarian efforts, philanthropy, record sales, and public representation at the highest level," according to CMA. That definitely sounds like our Dolly!
Watch the video here…

Congratulations, Dolly! Thank you for everything! Do you have a message for Dolly?