Dolly Parton dishes out advice marriage and ageing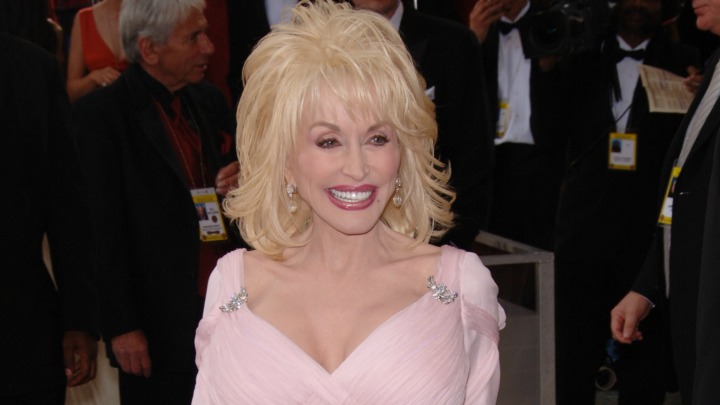 Go Dolly! At 70 years old country singer Dolly Parton is still touring, recording albums and living large and it seems that nothing is going to stop her.
Famous for her funny quips, like "It costs a lot of money to look this cheap", Dolly is adding to the list with her advise on how to have a long and happy marriage.
She has been married to her husband Carl for 50 years and when it comes to making love last, Dolly says there's one rule she lives by.
"Stay gone!" she told Vanity Fair.
"We've been married for 50 years and I've been gone for about 47 of those.
Ad. Article continues below.
"But the truth is, we've always been very compatible.
"To those that follow the signs, I'm a Capricorn and he's Cancer, and those are very compatible signs. But we've always had a good time together, and he's got a great sense of humour and so do I.
"And he loves staying home and I love staying gone, so it's worked out really well."
Ha! So should more couples practice time apart in order to stay together?
Ad. Article continues below.
Dolly said her definition of love has changed over the years.
"Well, it's just grown deeper," she said.
"The longer you live with somebody, the more you know them, and you take on all their traits as well as them taking all of yours. And you just have a deeper and better understanding—more of an appreciation.
"But we've always had a great respect for each other, and I think that's been the thing that really and truly sustained us through the years."
Ad. Article continues below.
When it comes to ageing she says she follows the mantra from a line in her song 'I'm Sixteen' where she sings, "You're never old unless you choose to be".
"That is my philosophy, too. It goes to show you're never old unless you choose to be, and I will be 16 forever, just as long as you love me."
Love it!
Are you a fan of Dolly? Do you think you're only as old as you feel?