Dick Van Patten star of Eight is Enough passes away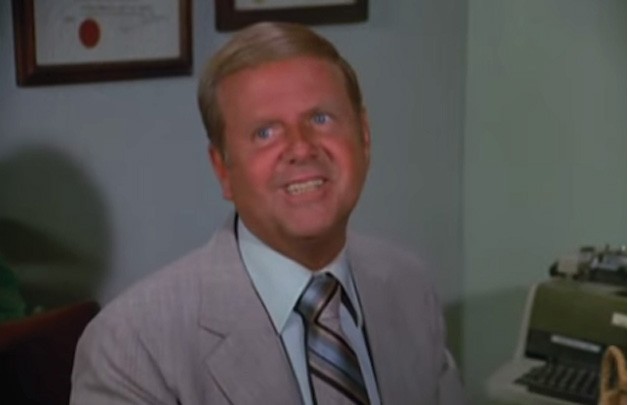 Actor Dick Van Patten, best known for his starring turn in the TV show 'Eight is Enough', has passed away in California overnight, aged 86.
Van Patten was born in New York in 1928 and was a child actor and model, appearing in more than 10 plays on Broadway. In 1949 he made the move to Hollywood, and to television, appearing tin the show 'Mama, a popular show about an early 1900s San Francisco family, based on the book 'Mama's Bank Account'.
It was for a role based on a another memoir that made Van Patten a worldwide name. Newspaper columnist Thomas Braden wrote a weekly column about his household and his eight children, that he turned into a book, 'Eight is Enough'. Van Patten starred in the show as Tom Bradford, the father. The show was a big hit, and ran for 5 seasons, from 1977 – 1981, 112 episodes in all.
'Eight is Enough' was something of a water-cooler show back then, one that families all over Australia, indeed the world, would sit down and watch together. In addition to the TV series the show returned in two films, 'An Eight is Enough Reunion' in 1987, and 'An Eight is Enough Wedding' in 1989.
BREAKING: Dick Van Patten, the father in #EightIsEnough and #LoveBoat star, has died at 86 http://t.co/0Sr29DZ6MG pic.twitter.com/FxKAOGw54C

— Variety (@Variety) June 23, 2015
Ad. Article continues below.
While this was the show that made him famous, Van Patten was far from a one-show pony. He also appeared in TV shows such as 'Sanford and Son', 'Cannon', 'The Streets of San Francisco', 'I Dream of Jeannie', and more recently in the oddball comedy 'Arrested Development'. His film lineup included the sci-fi classics 'Soylent Green' and 'Westworld', and the Mel Brooks comedies 'High Anxiety', 'Spaceballs', and 'Robin Hood: Men in Tights".
He also starred in music videos by Weird Al Yankovic, and was the commentator for the World Series of Poker in the mid-1990s.
Van Patten had suffered a diabetic stroke in 2006 and made a full recovery, but it was from diabetes complications that he died, passing away in Santa Monica, California.
Were you one of the many Australians that gathered around the set in the 70s and 80s watching 'Eight is Enough'? Did you watch and wonder how on earth anyone could cope with 8 kids? Were you occasionally surprised when he so often popped up in other shows and films?