Debbie Reynolds shares picture of baby Carrie Fisher for her birthday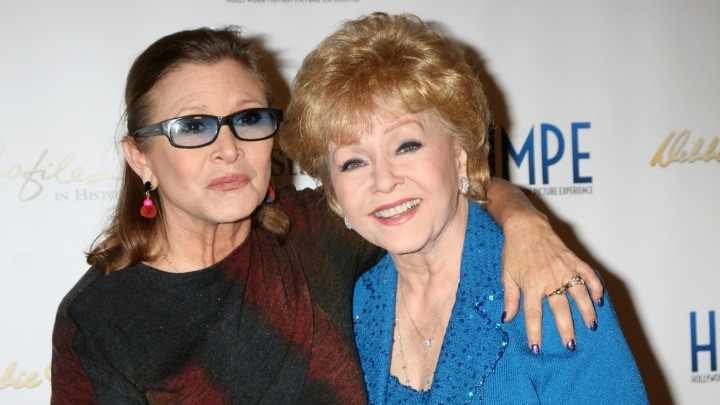 Singin In The Rain star Debbie Reynolds has celebrated her daughter's 59th birthday in that way that mothers love to do – by sharing their children's baby photos.
Only this isn't a case of passing around a grainy picture from your wallet – the wonderful Ms Reynolds has posted this stunning picture on Twitter, and her daughter is, of course, Carrie Fisher of Star Wars fame.
Happy Birthday to my beautiful daughter! pic.twitter.com/EX4NjUHaID

— Debbie Reynolds (@DebbieReynolds1) October 22, 2015
Lively as ever at 83, Debbie Reynolds will soon release another memoir called Make 'em Laugh, in which she tells all about Hollywood's biggest playboys of her day.
Ad. Article continues below.
According to early reviews, Ms Reynolds says Bob Hope was a notorious womaniser, along with Lucille Ball's husband, Desi Arnaz.
Her new book will be released in November.
What emotions and memories does this picture of Debbie Reynolds and her daughter inspire in you? Could that be you on your mother's knee?