De Niro tells it like it is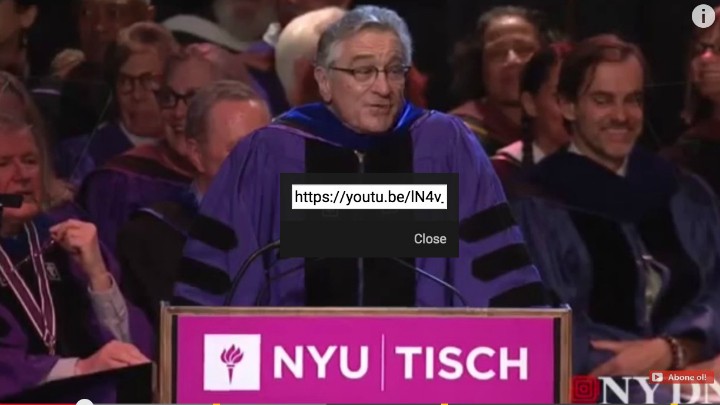 Robert De Niro has given New York arts students a reality check in a graduation speech they'll never forget.
The Academy Award winning actor, director and producer whose film credits include Taxi Driver, Goodfellas, The Godfather: Part II, and Bang the Drum Slowly delivered the so-called commencement speech to the 2015 graduating class of New York University's Tisch School of the Arts.
And essentially he told them "You're f*cked".
"On this day of triumphantly graduating, a new door is opening for you: a door to a lifetime of rejection," De Niro told them.
The 71 year-old New Yorker said he wanted to prepare the Class of 2015 for the rough road ahead.
Ad. Article continues below.
De Niro, who dropped out of school aged 16 to pursue acting observed "the graduates from the College of Nursing, they all have jobs. The graduates from the College of Dentistry, fully employed. Those students used reason, logic and common sense when selecting their careers. But when it comes to the arts, passion should always trump common sense".
You weren't just following dreams, you were reaching for your destiny. You're a dancer, a singer, a choreographer, musician, a filmmaker, a writer, a photographer, a director, a producer,' an actor, an artist. Yeah, you're f*cked.
The good news is that's not a bad place to start. Now that you've made your choice or rather succumbed to it, your path is clear, not easy but clear. You have to keep working. It's that simple".
The audience of aspiring artists, actors and filmmakers took De Niro's direct approach well – bursting into rapturous applause at the Madison Square Garden event.
Check out Robert De Niro's speech to the New York University Tisch School of the Arts graduates and tell us does he have a point? Acting and the arts is a touch gig – why not prepare the graduating students for some hard knocks?