Dame Judi Dench reveals sad secret about her vision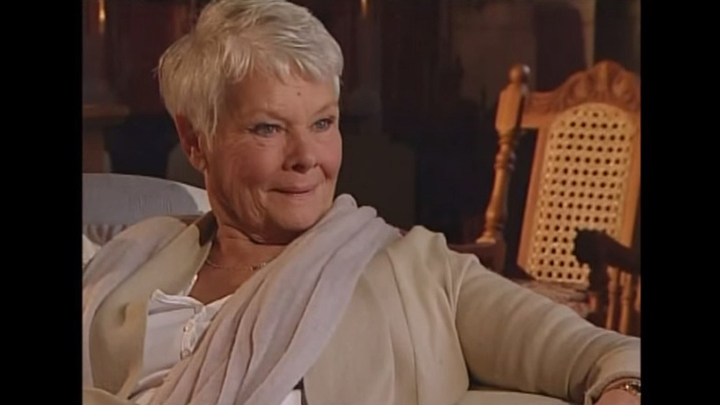 Dame Judi Dench is one of favourite actresses, and with a career spanning for more than six decades, she is also one of the most enduring. But beneath that stoic exterior lies a secret that so many of us share with her – Dame Judi is losing her eyesight.
Ad. Article continues below.
Judi has macular degeneration, a condition that affects 1 in 7 people over the age of 50, but don't worry, she isn't about to retire.
In an interview with Radio Times, the 80-year-old Hollywood star revealed that her eyesight has gotten so bad that she is unable to travel alone, meaning for the filming on The Second Best Exotic Marigold Hotel, she had to be accompanied to India.
She said, "These days I can't really travel on my own because I need someone to say "Look out, there's a step here!" or else I fall all over the place like a mad, drunk lady", showing she takes it in her stride.
Dame Judi also revealed that despite difficulty reading her lines for the sequel to the popular Best Exotic Marigold Hotel, it wasn't going to let it stand in the way of giving the part her all. She said that she had to ask her fellow actors to read the scripts out loud to her, but insisted to The Mirror that "You get used to it…I've got lenses and glasses and things and very bright light helps. I can do a crossword if it's bright sunshine but if a cloud comes out the next minute I can't see anything".
Is this something you suffer with too? Are you surprised to hear this news? Tell us about your story below.