Dame Joan Collins reveals her sophisticated ageing secrets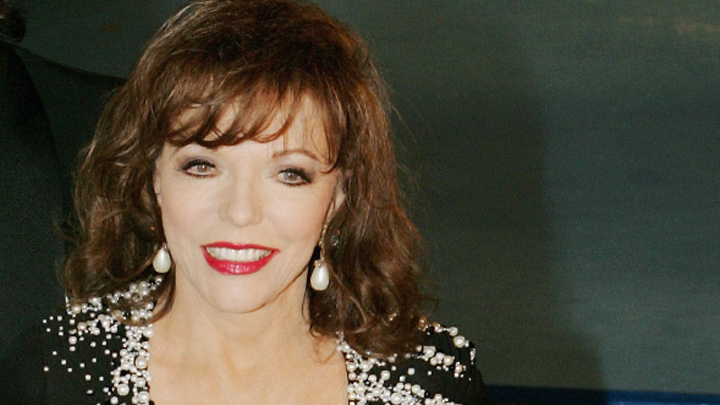 Eternally glamorous Hollywood legend Joan Collins has given fans an insight into the secret to her youthful complexion and outlook.
She might be 82 but gosh, you cannot tell. Among the screen siren's tips were makeup and health eating advice.
Joan is famous for her impeccable lipstick and eyeliner, and has given her beauty secrets on the eve of the launch of her new perfume, 'I Am Woman'.
Joan believes anyone can achieve her look, "I realise that no one is born glamorous, but practically anyone can develop glamour.
Ad. Article continues below.
"To be a glamorous woman is to be desirable, seductive and elegant and is most usually associated with movie stars, particularly from the era of the 30s and 40s".
She told the Daily Mail she draws inspiration for her makeup from timeless movie stars Vivien Leigh and Ava Gardner and she has a strict daily beauty regime.
"It needs to be straightforward, easy and responsive to your skin's needs". Great advice!
Ad. Article continues below.
"I try to eat a balanced diet. I believe eating avocados is a very beneficial and I believe in taking vitamin supplements – I take Vitamin C, E and Omega oils".
The Dynasty star admits she has tried Botox a few years ago but has now stopped plastic surgery, revealing she believes quality beauty products are better than the needle.
After dabbling with Botox at the age of 78, Joan says she has shunned invasive procedures, choosing to splash out on luxury products instead of going under the needle.
'A good base can really help disguise any tell-tale signs of ageing. It's about base, not Botox!' she said.
'I always wear foundation as I believe it helps act as another barrier between skin and harmful elements that can aggravate skin.
Ad. Article continues below.
'I also wouldn't dream of going without a great lipstick in a flattering colour.'
"Since then I have always done my own make-up for films or photoshoots. Now, I can do my make-up in ten minutes, faster and better than anyone else I know". Too right, Joan! You look great.
Tell us, do you have a beauty regime like Joan's? What do you do to look great as you age?