Craft Corner: Charming knitting patterns inspired by Jane Austen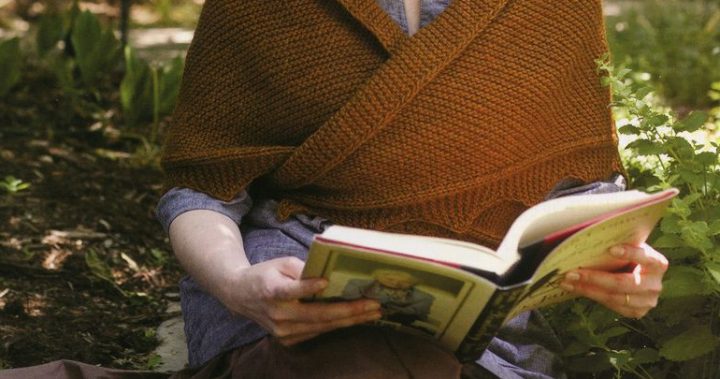 The Best of Jane Austen Knits is a collection of charming knitting patterns and insightful essays into the world of Jane Austen.
I bought this book because I am what is described in the book as 'a terrible knitter' i.e. someone who knits incessantly and compulsively, and an admirer of Jane Austen's novels.
The collection, edited by Amy Clarke Moore, is an American production which means that the knitting terms and suppliers listed are from the US. That aside, there is much to engross the knitting reader.
There are twenty-seven patterns for women, children and men. The children's patterns are what we would call cardigans for little girls. There are a number of shawl patterns – two lacy shawls named for Georgiana Darcy, and a more practical shawl in garter stitch amongst them. For women, there are cardigans and jumpers, all short waisted as befits the Regency period. There are also over blouses as layering was a fashionable trend in dressing.
Ad. Article continues below.
For men, there is a patterned vest and an Aran jumper.
A tea cosy, a book cover such as might have been knitted for Edmund by Fanny Price are among the many accessories. There are gloves, mittens, stockings and bags. One delightful idea that particularly caught my attention is the Pin Ball, a friendship token made by girls and ladies. It consists of two knitted pieces with symbols of friendship, loyalty, trust and so forth, sewn together and stuffed to make a ball which was worn around the wrist.  Young girls always seem to have something that is fashionable to exchange as a sign of friendship.
Throughout the book, there are five essays by Austen or craft scholars.
There is a beautifully illustrated essay on Jane Austen's residences, particularly Chawton.  The role of knitting in Regency times is explained. All knits were hand made and knitting supplemented poor families' incomes. Children as young as seven and eight knitted. Stockings were the most common item. Knitting was often done outdoors in the sunshine, in colder times villagers would gather in the church and knit,  tell stories, sing and, no doubt, gossip. It was not only women who knitted, but men. Jane Austen's mother was a keen knitter and was something she continued as her eyesight failed.
Rebecca Dickson's essay pays tribute to the many skills a Regency woman was expected to master, as Jane Austen did. All household linen, all clothing -making and mending, was the responsibility of the women of the household. They also had to supervise servants in cleaning, meal preparation and gardening. Women were the family entertainers, reading aloud, playing the piano. The household sewing was done in the privacy of the family circle, and 'fancy work' or embroidery done in company. Women did not sit idly by. And amidst all this Jane Austen discretely wrote.
Ad. Article continues below.
Knitting was not regarded as an aristocratic pastime in company in Britain, though on the Continent aristocratic ladies even took their knitting to the opera. (Queen Victoria made knitting a fashionable English pursuit.).
There are two other essays. One is on yarn, which was hand spun locally in just a few colours, and the other on dressmaking. Dresses were often remade to be fashionable, but there were dressmakers, then called a modiste.
Even if I don't knit from this book, the essays and the illustrations make it well worth purchasing.
The Best of Jane Austen Knits (edited by Amy Clarke Moore) is available now from Dymocks. Click here to learn more.