Couple celebrates 65 years of marriage with quirky photoshoot and love letters to each other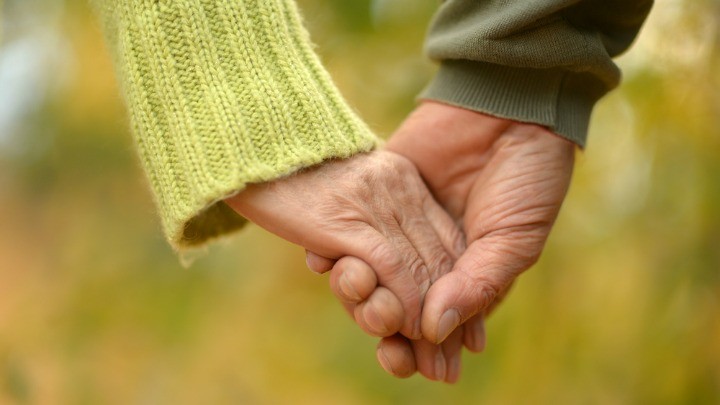 Joe and Wanda of Jewett, Texas, have been married for 63 years. One day, Joe saw Wanda walking down a street, pulled over, and asked her out — simple as that. They have been married since 1952.
To celebrate their wonderful marriage and life together, the couple's granddaughter, Shalyn Nelson, who is also a pro photographer, arranged a special portrait session, reports Business Insider.
"I knew I wanted to create something special, and celebrate what true love was to me. And that for me, was my grandparents," Nelson told BuzzFeed. "They are without a doubt the best people I know."
Ad. Article continues below.
As part of the shoot, Nelson also asked her grandparents to write love letters to each other which reads:
Dearest Wanda,
It's been a long time since I have written you a letter. I think it was when I was working in Canada, that I wrote you last. Anyway, I still love you just as much, probably more. The years have gone by fast. One morning you just wake up and you are OLD.
Ad. Article continues below.
Anyway, I wouldn't trade them for all the gold in Alaska. We had 3 great kids and lots of fun raising them. Most of the time. We carried them to movies, playgrounds, swimming, ballgames, parties, etc. I wish that we could bring back some of those days.
Now they have kids of their own which we have watched them grow, and some now with kids of their own. We must be real old. The days we had at the Freez-It at Fairfield and The Dixie Queen at Jewett and built the Rocket Drive-In with a 30' rocket ship on the roof, those were the very hard years with lots of hard work and no vacations. I still worked my engineering job in Houston thru the week, and weekends at the drive-in businesses.
Later, we got smart and got out of the drive in business. Later I retired, and we moved back to Jewett. We got into the ranching business. We made a lake and called it Hidden Lake Ranch. Found out that was a lot of hard work too.
Now that we are in our Golden years, I think that we have turned to rust with all the Dr.'s we see. Anyway, I will close this letter to you saying I love you as much today as the day I married you. And just think, the license only cost $2.00. The best bargain I ever made.
With all my love for you,
Joe
Ad. Article continues below.
Would you celebrate your anniversary like this too?